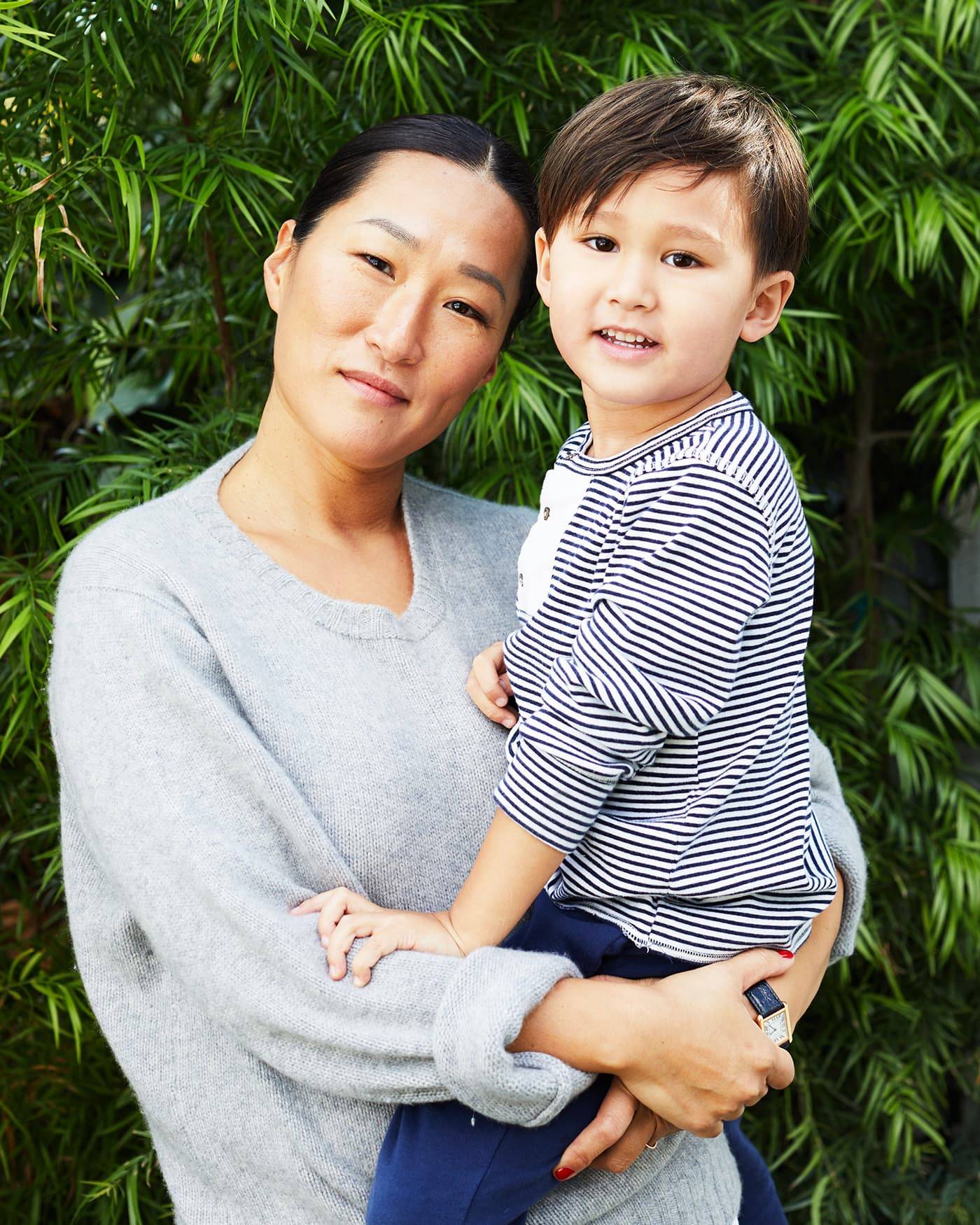 Founder, Finery

After years of working in high-end fashion in New York, Min Lee transferred her design expertise (and her life) to L.A. to start a family — and her own business. Finery, her design company, reimagines work uniforms, translating them into fashion statements for elite hotels, restaurants and other properties around the world (she counts the Viceroy in Dubai and the famed Parker Palm Springs among her esteemed, unequivocally cool clients). Here's how she manages it all, from manufacturing to motherhood.


My alarm clock is my four-year old! My husband will take him to the kitchen for breakfast and make me a lemon water and an espresso with agave syrup. He doesn't "cook" but he always makes breakfast — normally toast with eggs, or a bagel with cream cheese. He often works late hours, so my husband likes to take our son to school in the morning. Then, I have a little time to check emails and then go for a hike. I lived in New York for a long time and walked everywhere, but in L.A. you're always in your car, so I like to walk in the hills for exercise. I try to do yoga a couple times a week, too, but running a business and being a mom to a young boy makes it very difficult.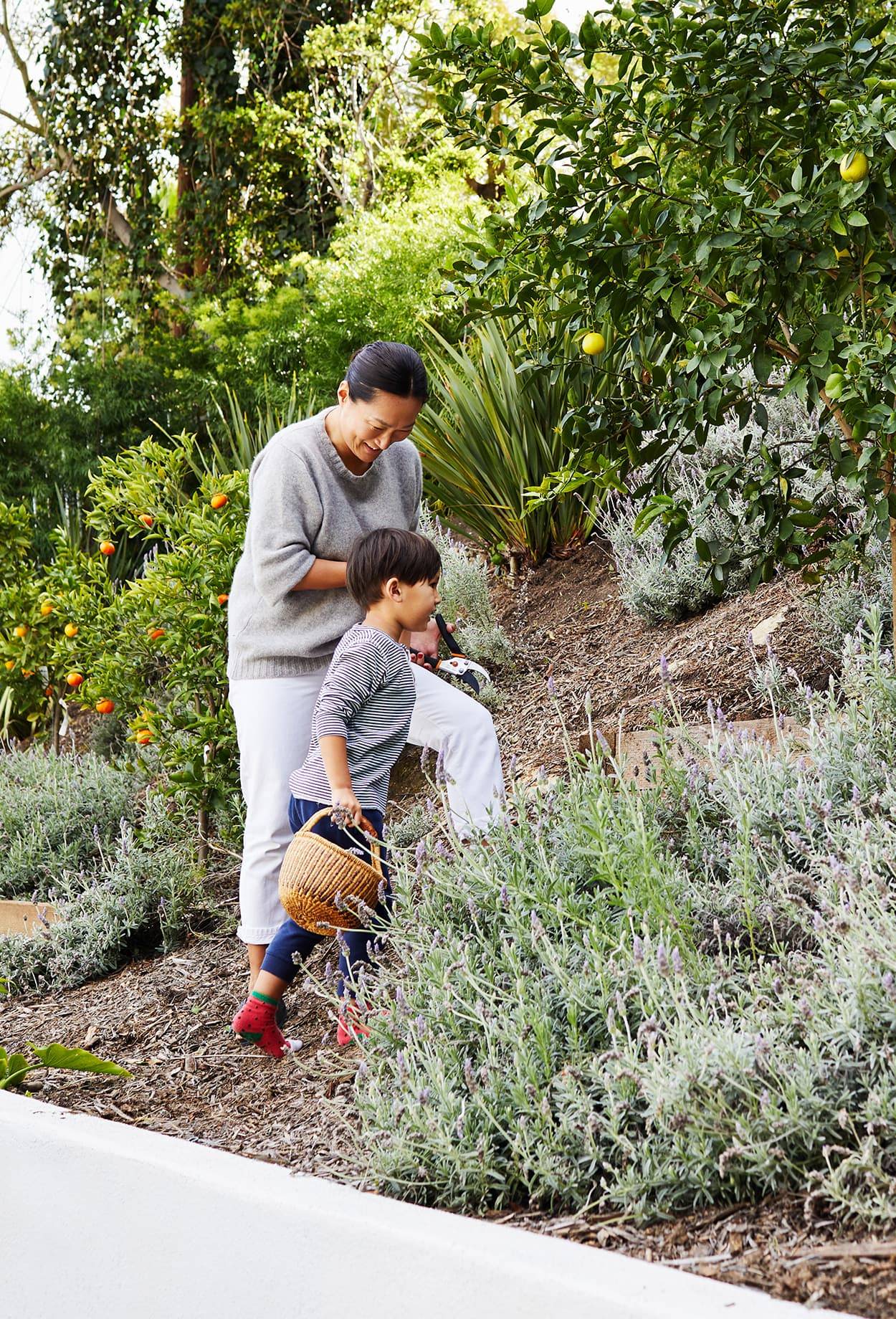 ---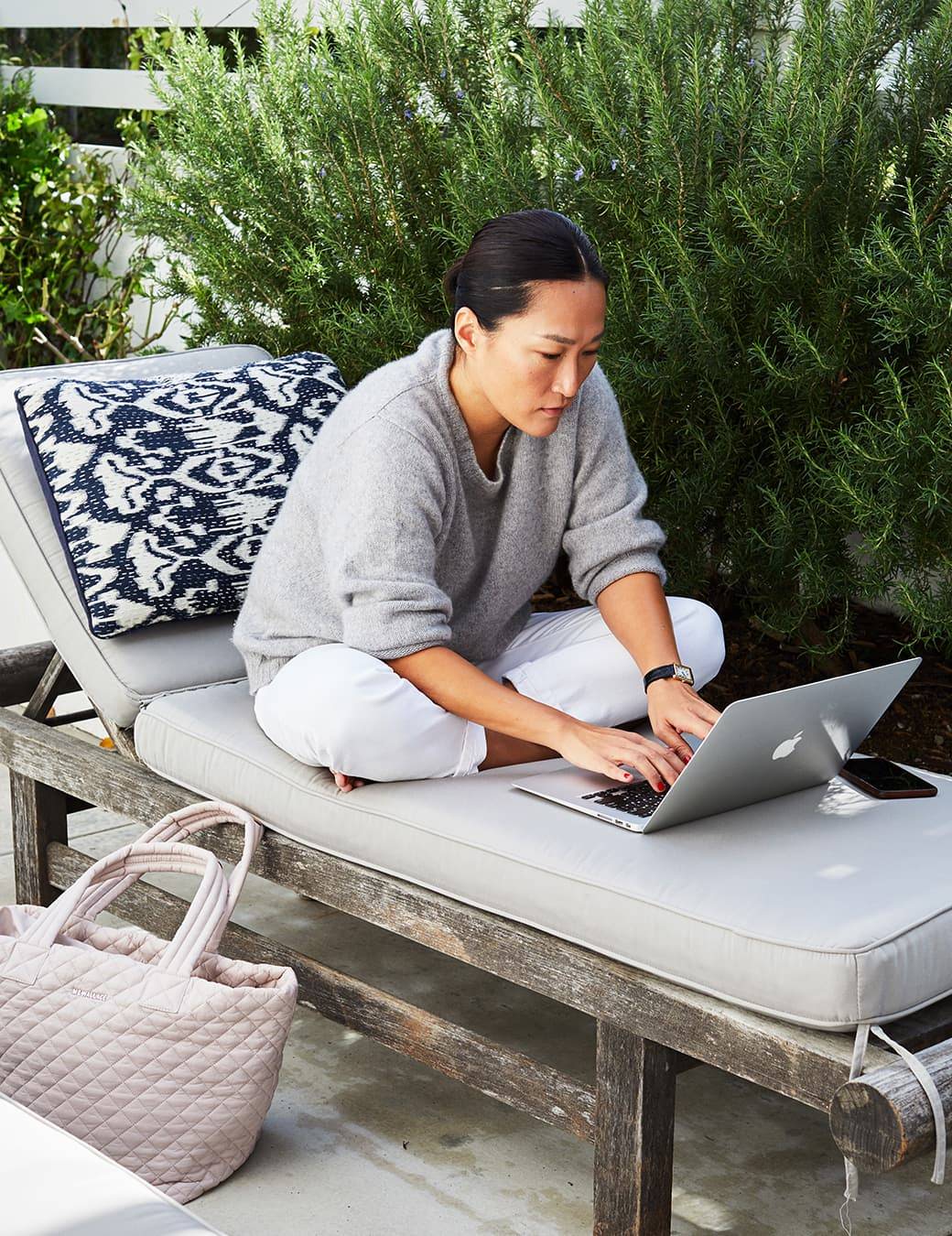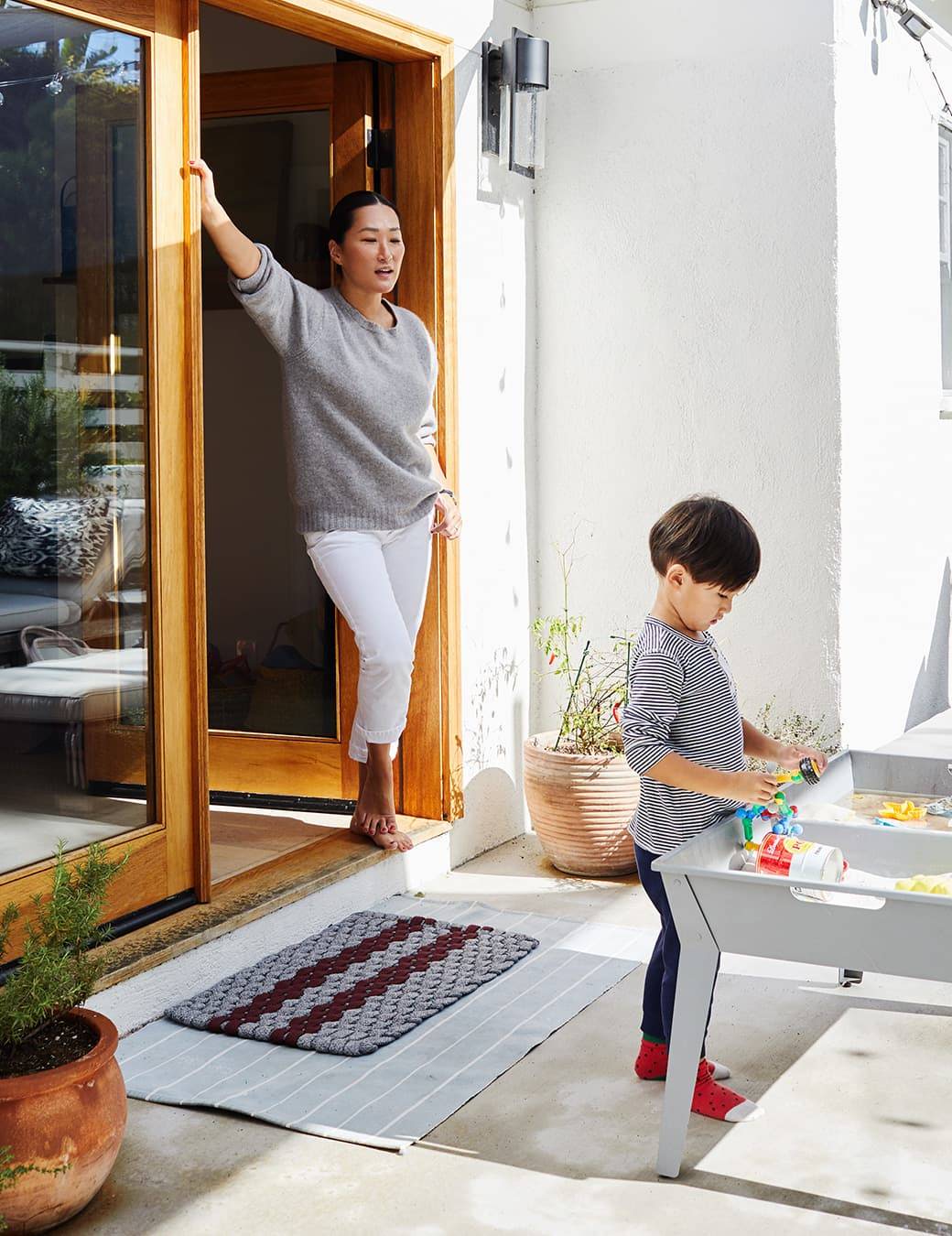 It probably takes me about 20 minutes to get to my office downtown — I drive. I listen to a lot of NPR or the local news channel to catch up, or I'll use the driving time to take work calls. You know, multitasking! At the office, I check to see if there are any new samples or design notes from my business partner, then I dig into my emails. I stop for lunch around 1:00 PM. There's a little café about two blocks from the studio that my business partner and I love. After lunch, if there's more design work going on, I like to do that at home (where no one can bother me!). If it's more overseeing sampling and production, I do it at the office.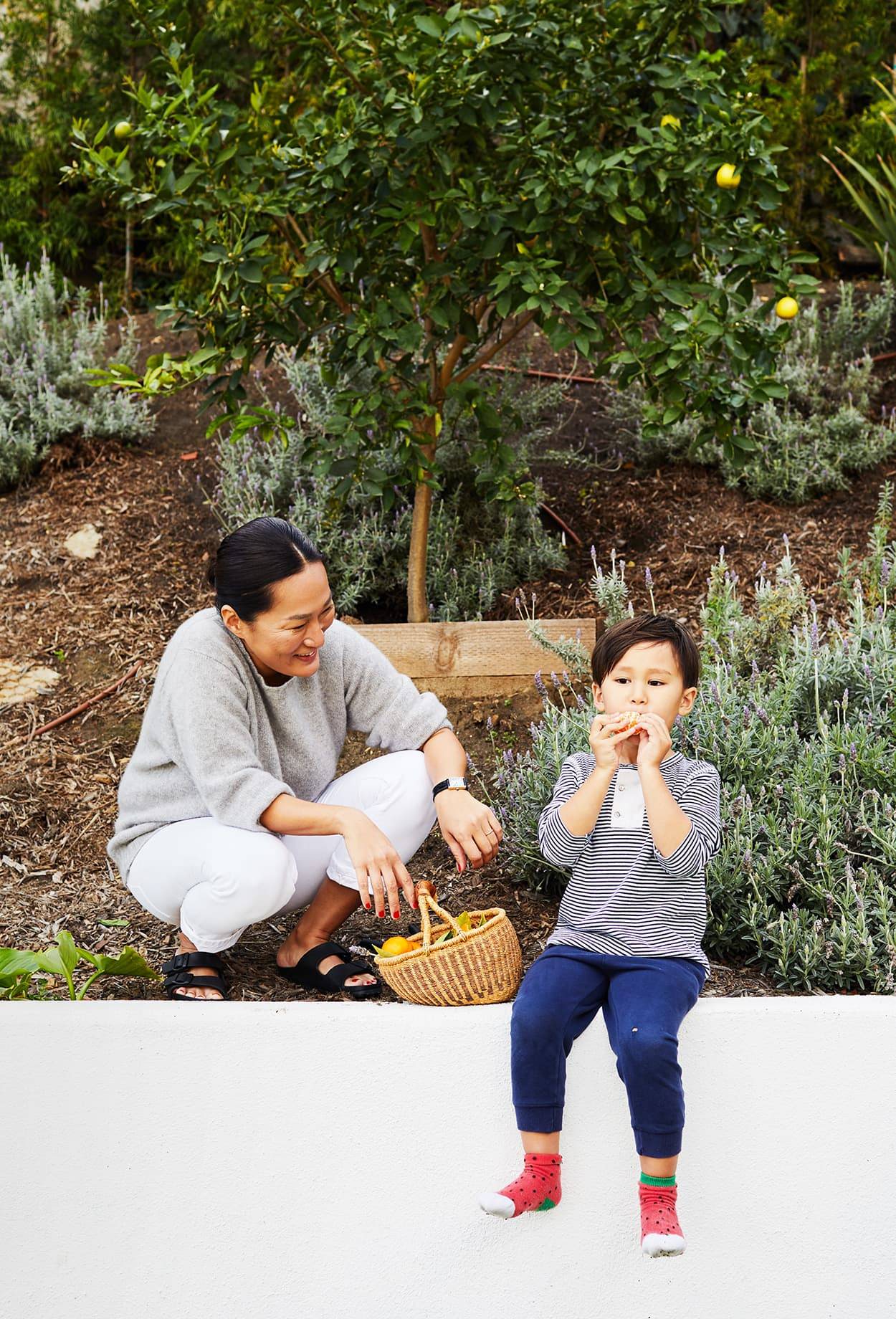 My husband is a film editor, his hours get crazy. When he's off he does drop-off and pick-up, but when he's working, I wrap up a little early to pick up my son. Then we head home for dinner. For a four-year old, he has a very sophisticated palate — his favorite food is sashimi! I'm Korean so our diet is kind of Korean fusion-y — last night I made a Japanese-Korean style chicken curry, or I'll cook salmon with sake and lime — it's really clean and delicious. After my son goes to bed around 8:00 PM there's normally a couple emails to wrap up. I'll do another bit of work for about an hour. Then, I'll watch some TV (I've been trying to keep up with my Korean by watching Korean dramas on my iPad — they're addictive!), and if my husband comes home from work early enough, I get to see him before I go to bed. I try to go to sleep pretty early, around 10:30 PM, because I get up early to fit everything into my day.