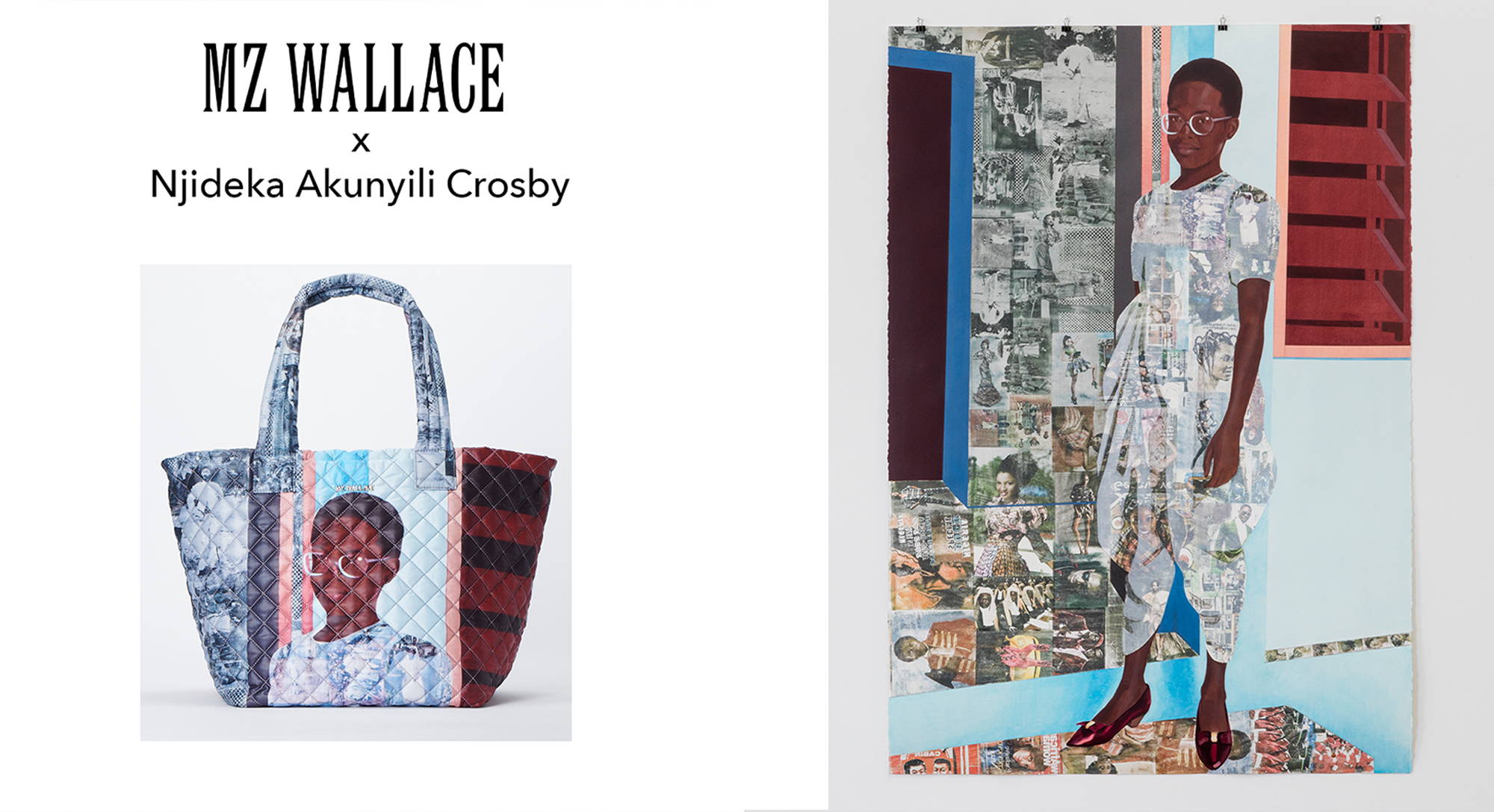 MZ Wallace is proud to partner with acclaimed artist Njideka Akunyili Crosby on an exclusive, limited edition Metro Tote.
Born in Enugu, Nigeria, Crosby earned an MFA from Yale University before relocating to live and work in Los Angeles. Our collaboration features a work from Crosby's series, "The Beautyful Ones," inspired by the artist's own experiences and the complexities of the diasporic experience.
100% of the net proceeds from the sale of this special release will support the Student Apprenticeship Program (SAP) at Artspace in New Haven, Connecticut, a one-of-a-kind educational and apprenticeship program for public high school students that encourages experimentation and civic discourse, while fostering appreciation for the vital role artists play in improving our community.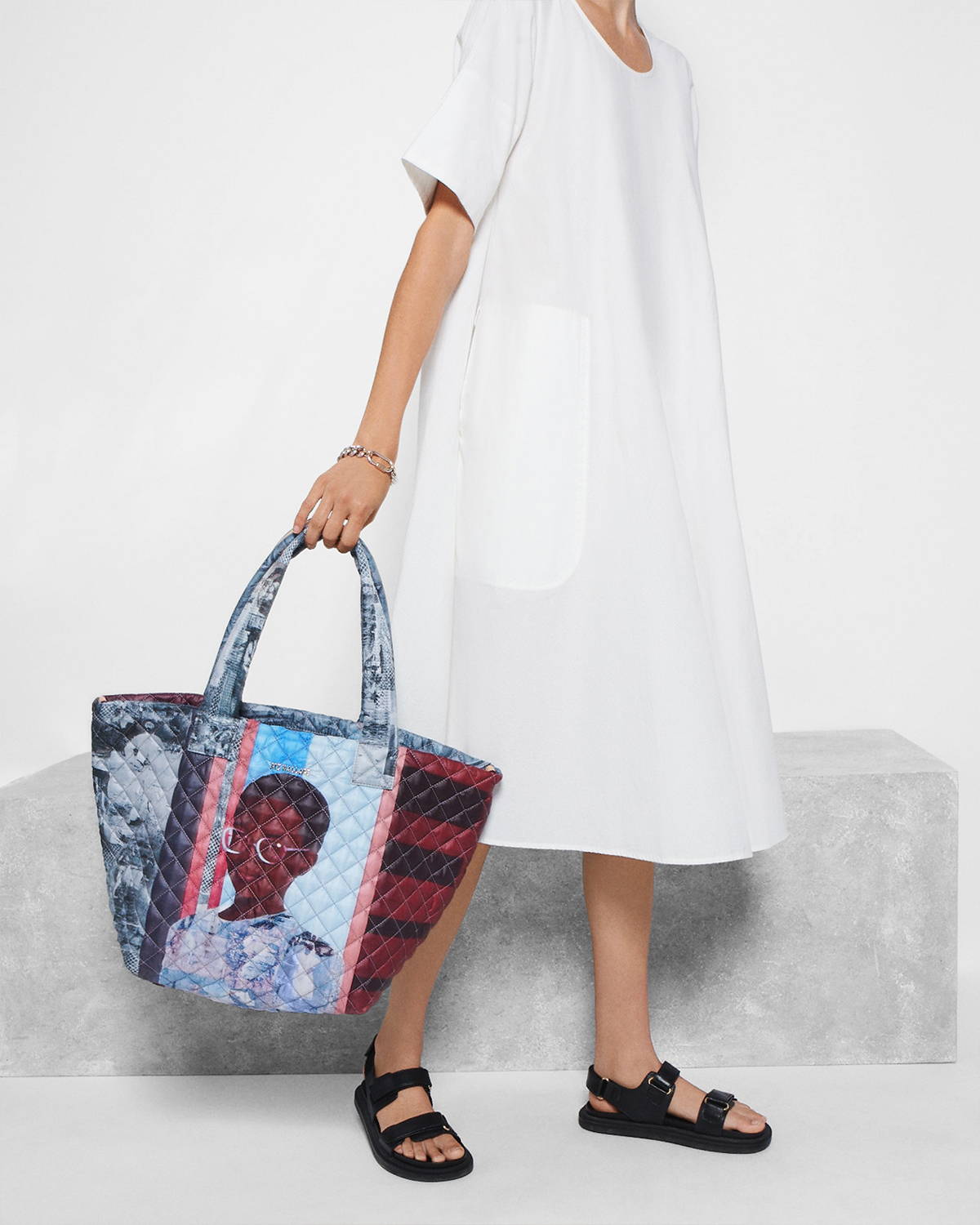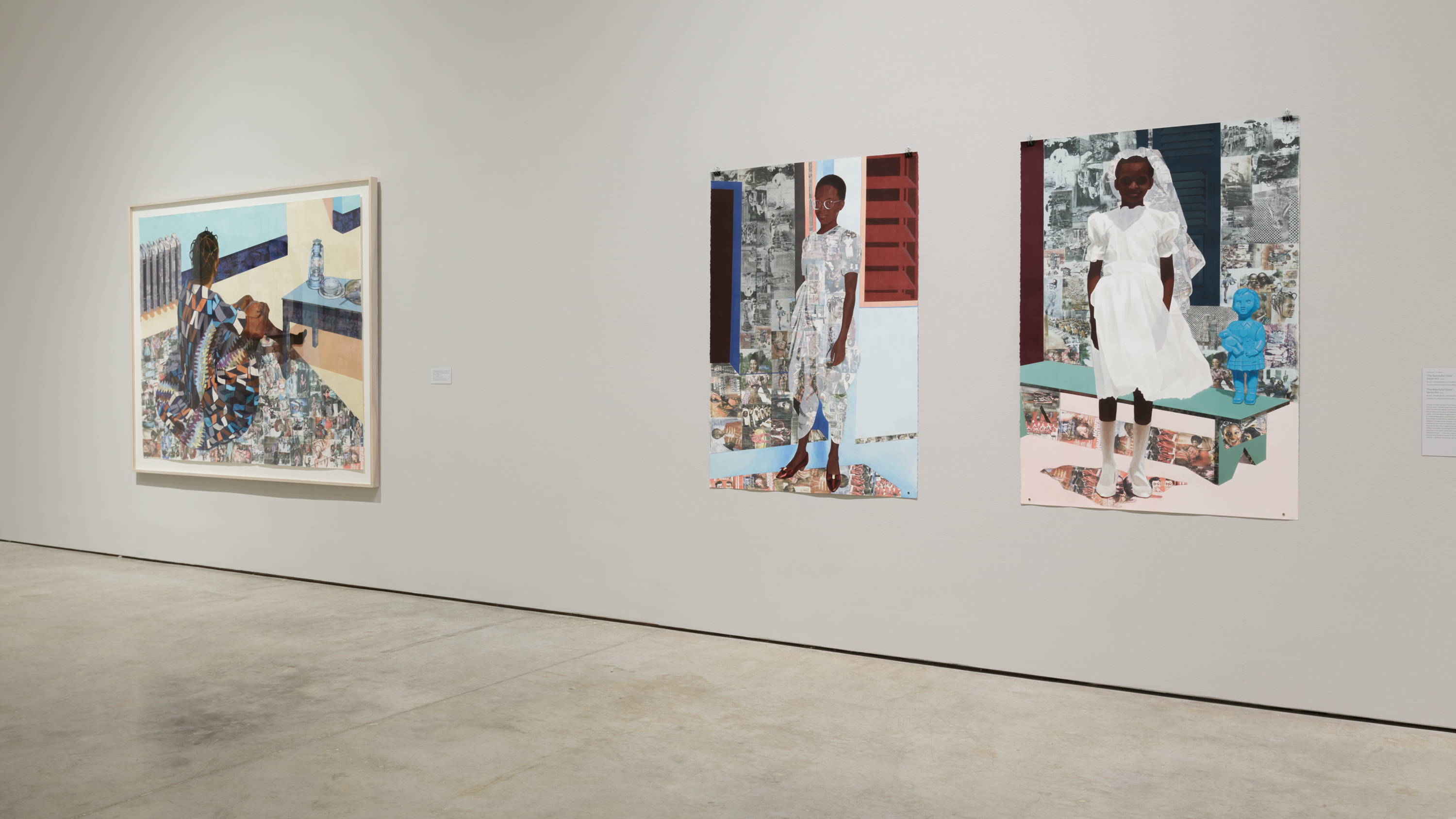 "Representation — especially complex, multidimensional representation from African artists — matters a great deal because it stakes a claim on our social existence, it asserts our humanity, which is oftentimes, de facto (if not de jure) denied, ignored, etc." — Njideka Akunyili Crosby

About SAP & Artspace
The Student Apprenticeship Program (SAP) at Artspace brings New Haven public high school students into its space for three intensive weeks to work as apprentices with a Lead Artist. Since its inception in 2001, Artspace's Student Apprenticeship Program has given nearly 400 New Haven Public High School students the opportunity to conceive, create, and mount their very own gallery show, learn about contemporary studio art practices, delve deeply into the lead artists artistic strategies and methods, and build self-esteem while making a collective project relevant to their own lives.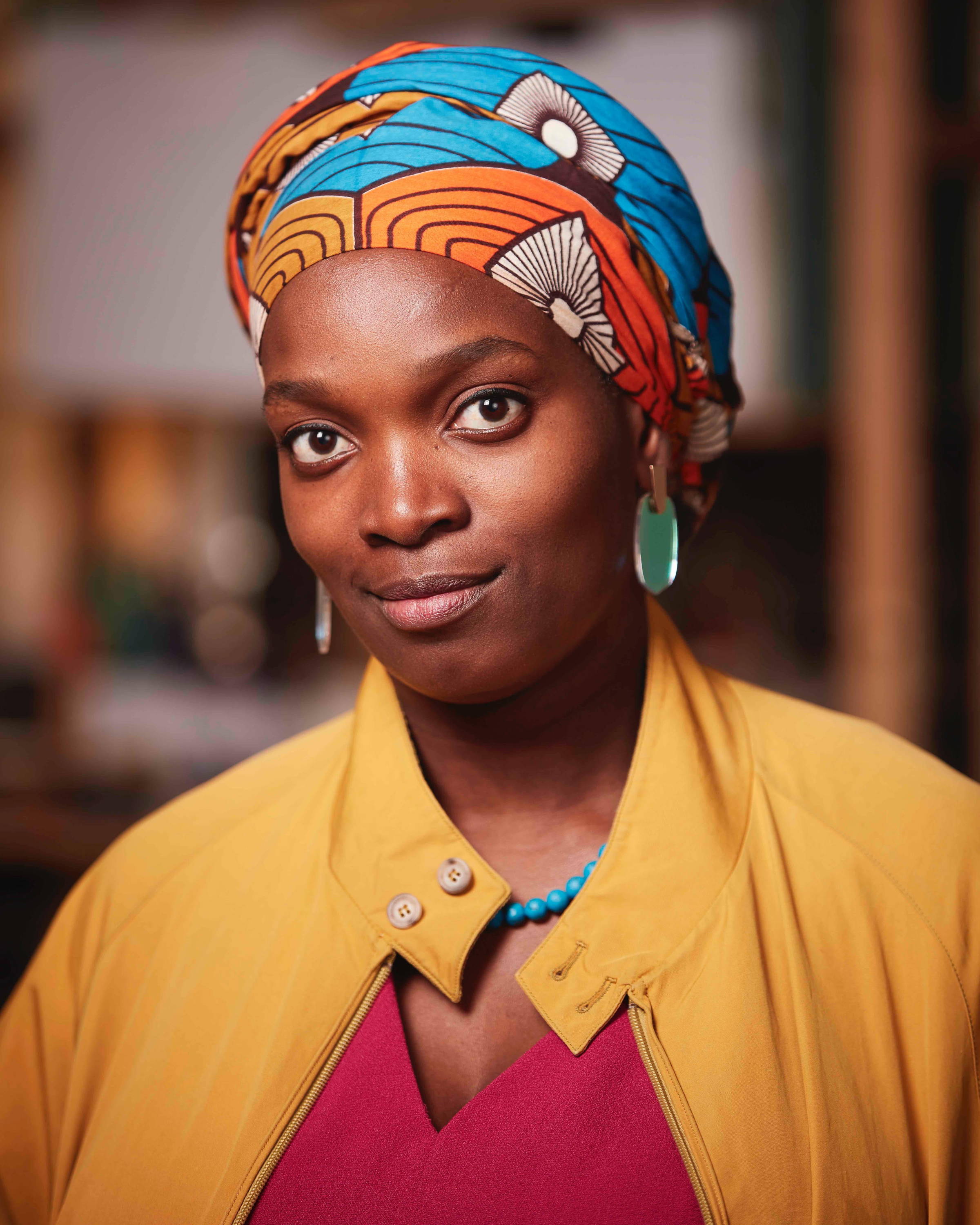 About Njideka Akunyili Crosby
Njideka Akunyili Crosby was born in Enugu, Nigeria, in 1983 and currently lives and works in Los Angeles. The artist was awarded an honorary doctorate from Swarthmore College in May 2019. She is also the recipient of a 2017 MacArthur Fellowship and has received a number of awards and grants, including the Prix Canson, 2016; Next Generation honor, New Museum, 2015; Joyce Alexander Wein Artist Prize, 2015; and the James Dicke Contemporary Artist Prize, The Smithsonian American Art Museum, 2014, among others. She was an Artist in Residence at The Studio Museum in Harlem in 2011-2012. In 2019, the artist participated in the 58th Venice Biennale.