Fashion Stylist

What do Misty Copeland, Peloton and VH1 all have in common? They've all benefited from the stylish and talented eye of Joiee Thorpe, a former fashion editor (for the likes of Instyle and Essence) turned in-demand independent stylist. Her bag of choice for getting it all done? The sartorial star has more than one (of course!), but they're all MZ Wallace.

With the quarantine, my fiance, Anthony, and I have been going to bed early, so we're usually up with the sun around 7 am. Now that I'm mostly working from home, we're all about cereal in the mornings. Anthony is a vegetarian and I'm not, which makes cooking for both of us a task — so now we're addicted to cereal. It's really good, to be honest.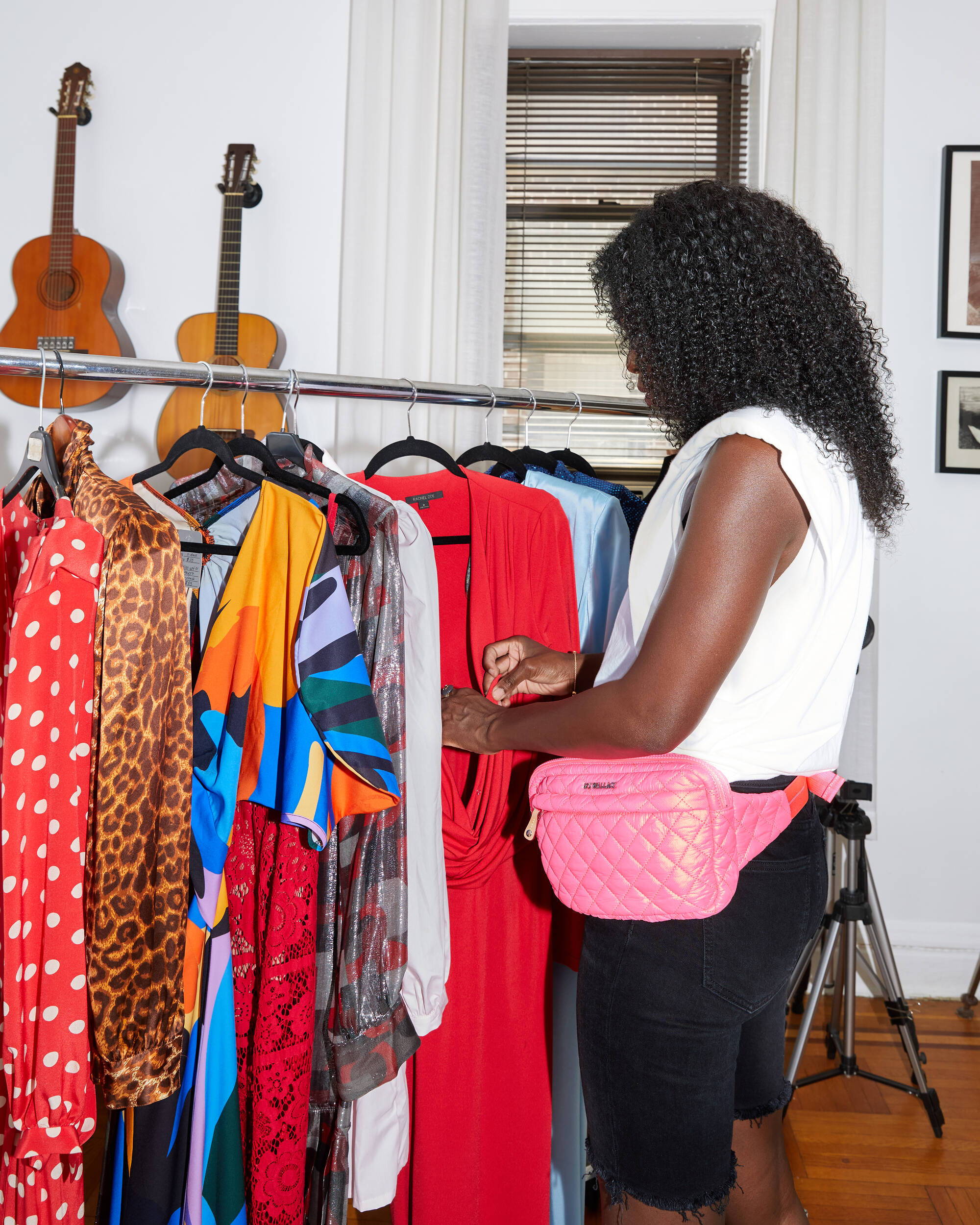 I wear my Metro Belt Bag all the time — it's great for being hands-free on set, but keeping all of my styling gear (safety pins, double-stick tape, scissors) by my side. The Neon Pink is really eye-catching, so it's best to play into that and let it be the star of the outfit, pairing it with simple pieces in black and white.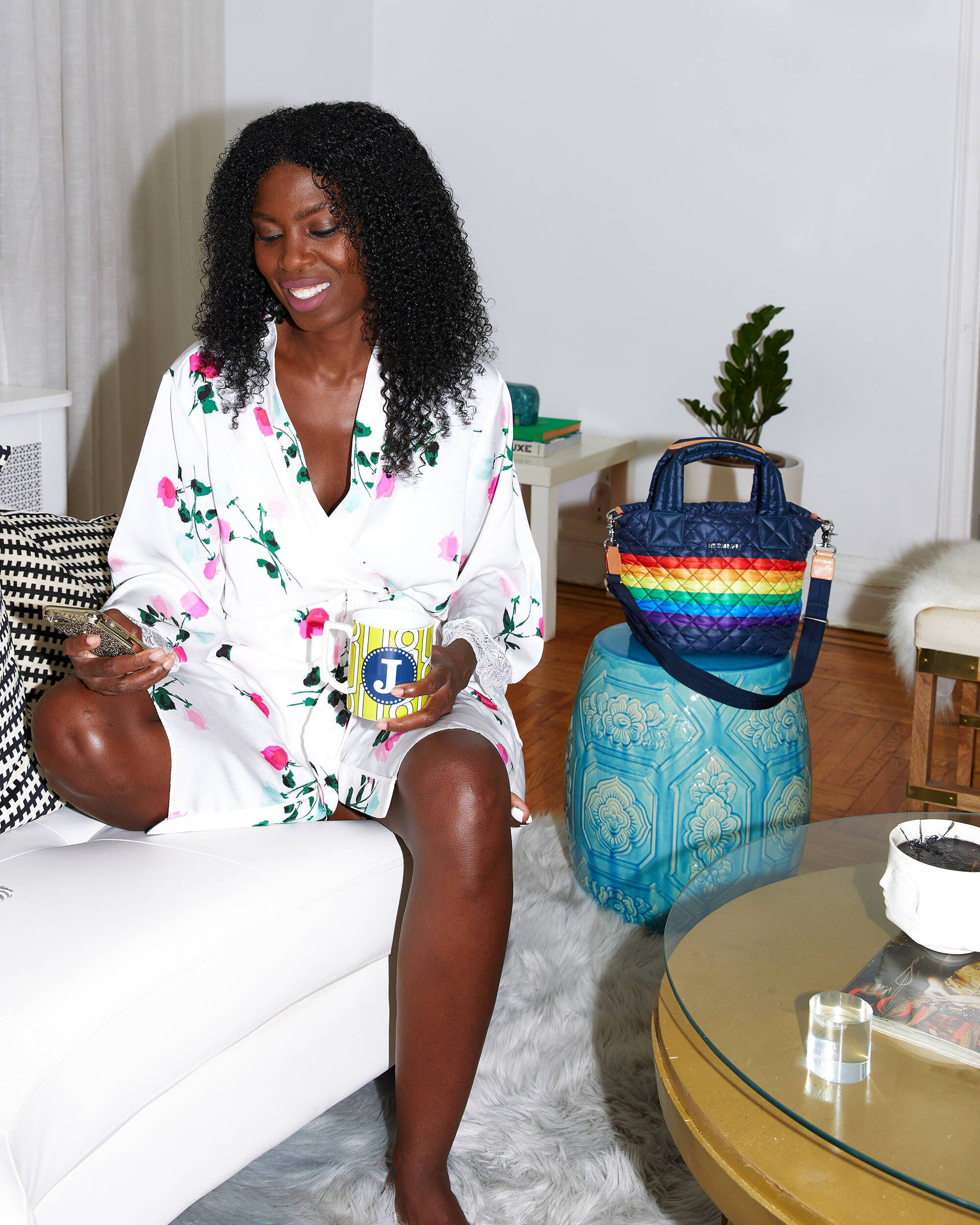 When I'm working on set, each day is a little different, depending on whether I'm styling for a commercial, an editorial story or a celebrity. But the first step is always to get the wardrobe there, unpacked and ready to shoot. Then I run through everything with the creative director, making sure all of the colors work together, that the pieces look good in the lighting, that everything works for the theme they have in mind.

In the days before a photoshoot, I'm busy at home putting together moodboards to approve with the creative director, then running from one designer's showroom to the next to pick out pieces that fit the theme. I might be sourcing clothing from cool, underground designers, or finding gowns for Naomie Harris and Gabrielle Union. The diversity of the work is one of my favorite parts of the job.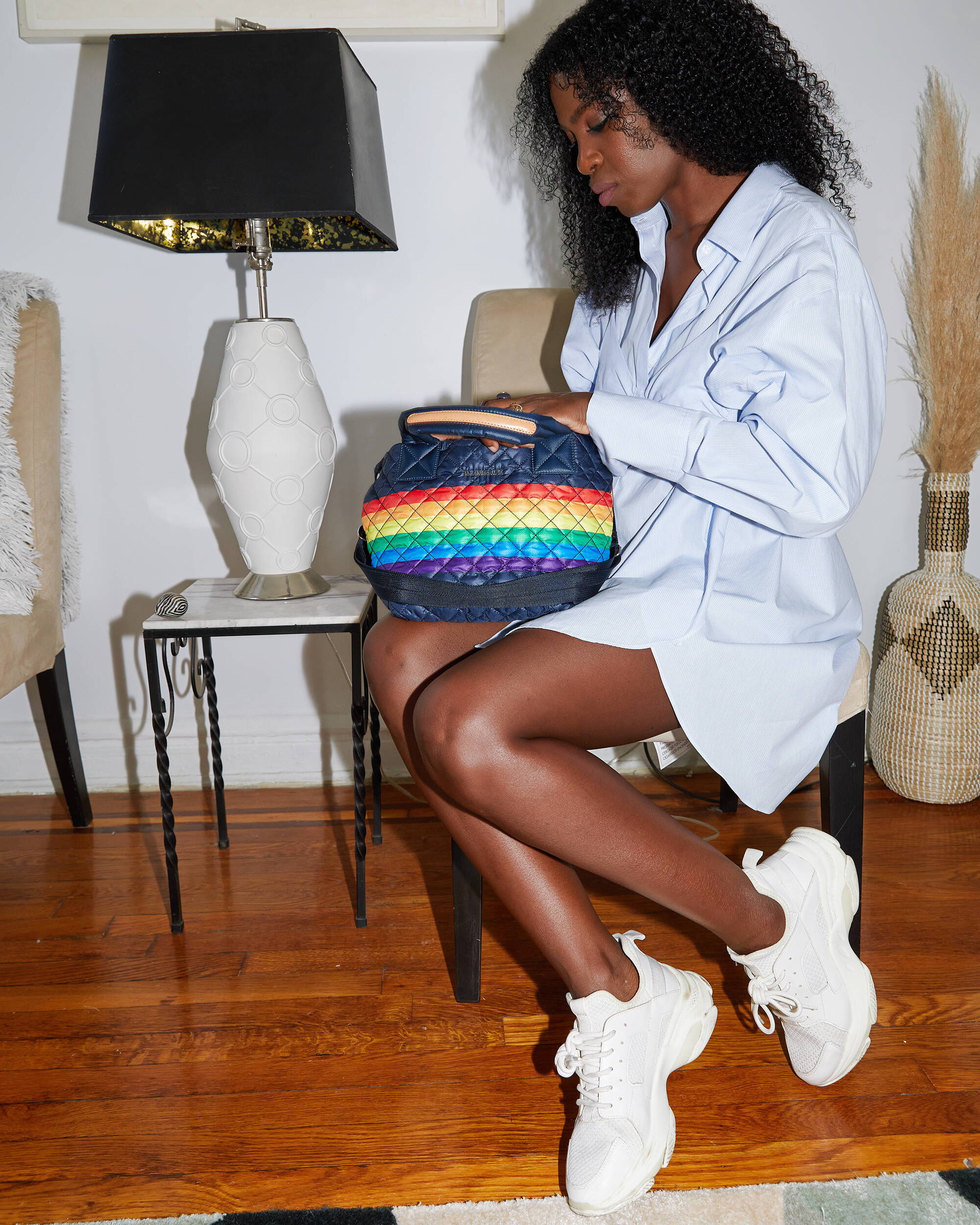 The Rainbow Stripe makes the Mini Metro Tote Deluxe a statement bag — it's classic and cool at the same time, so I love styling it with pieces with a similar vibe, like shirting, which is traditional, but reimagined in oversized proportions. I also love the versatility of this look and this bag combined — it's truly day-to-night.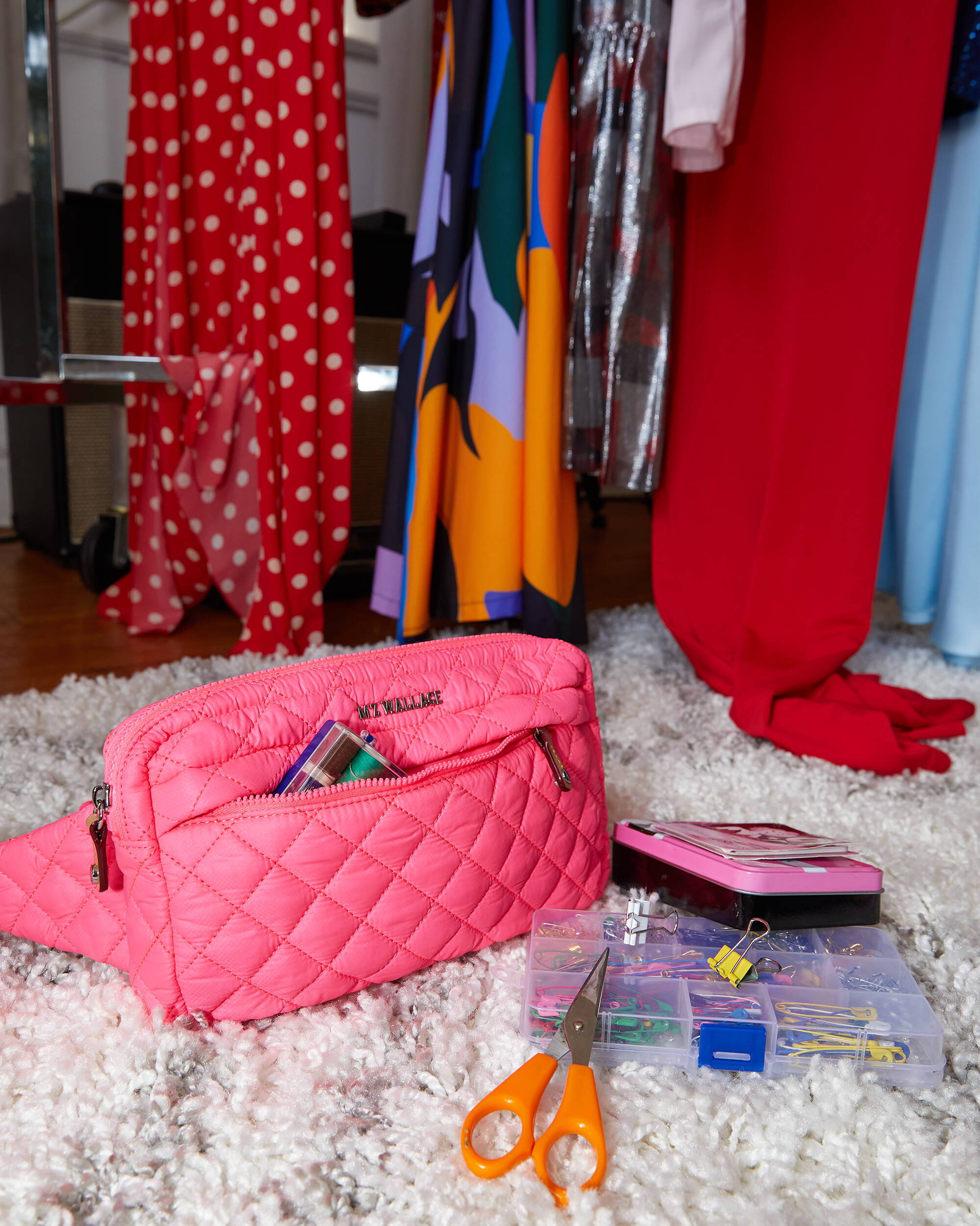 Because of the quarantine, a lot of brands and media outlets have turned to digital experiences. I've hosted a few virtual panels, which have been great. As a former fashion editor, I've also been asked by several outlets to curate online shopping stories and bring new brands to their readers. I see it as a great opportunity to introduce new audiences to Black-owned brands they might otherwise not discover.

In the non-quarantine world, my evenings are all about nightlife — we live in New York! We love going out for dinner and exploring all of the new spots, and there are always fun fashion events to attend in the city. Now that we're at home most of the time, life is totally different. I'm using the time to decorate and style our apartment, and to learn how to cook — I never felt like I had the chance before.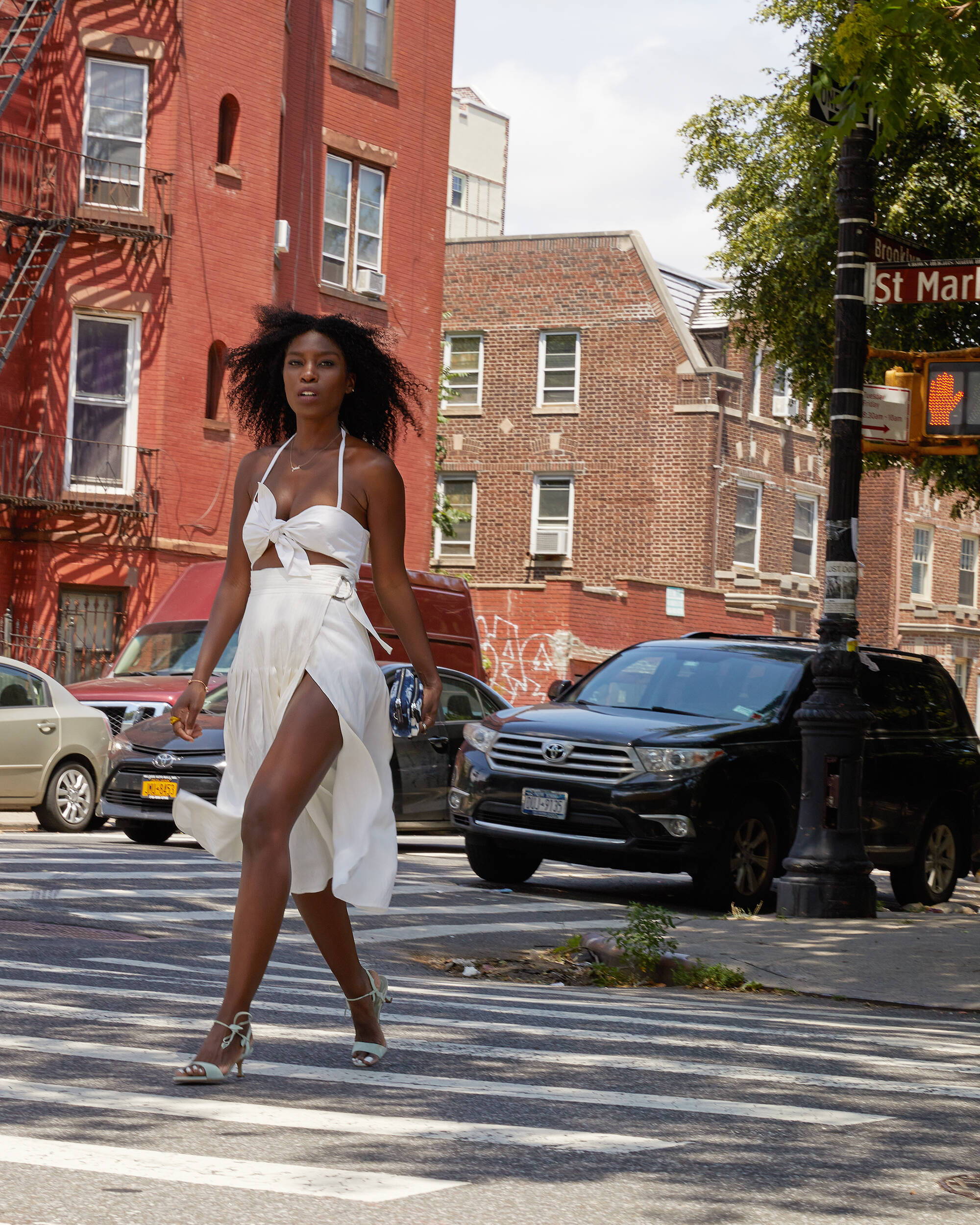 What I love about the Mini Gramercy in Indigo Tie Dye is that it has dress-up appeal — we're so used to seeing tie dye as a "casual only" print. Since we're not traveling anywhere this summer, this is the bag I'm carrying when I want to feel like I'm on vacation somewhere worth dressing up for!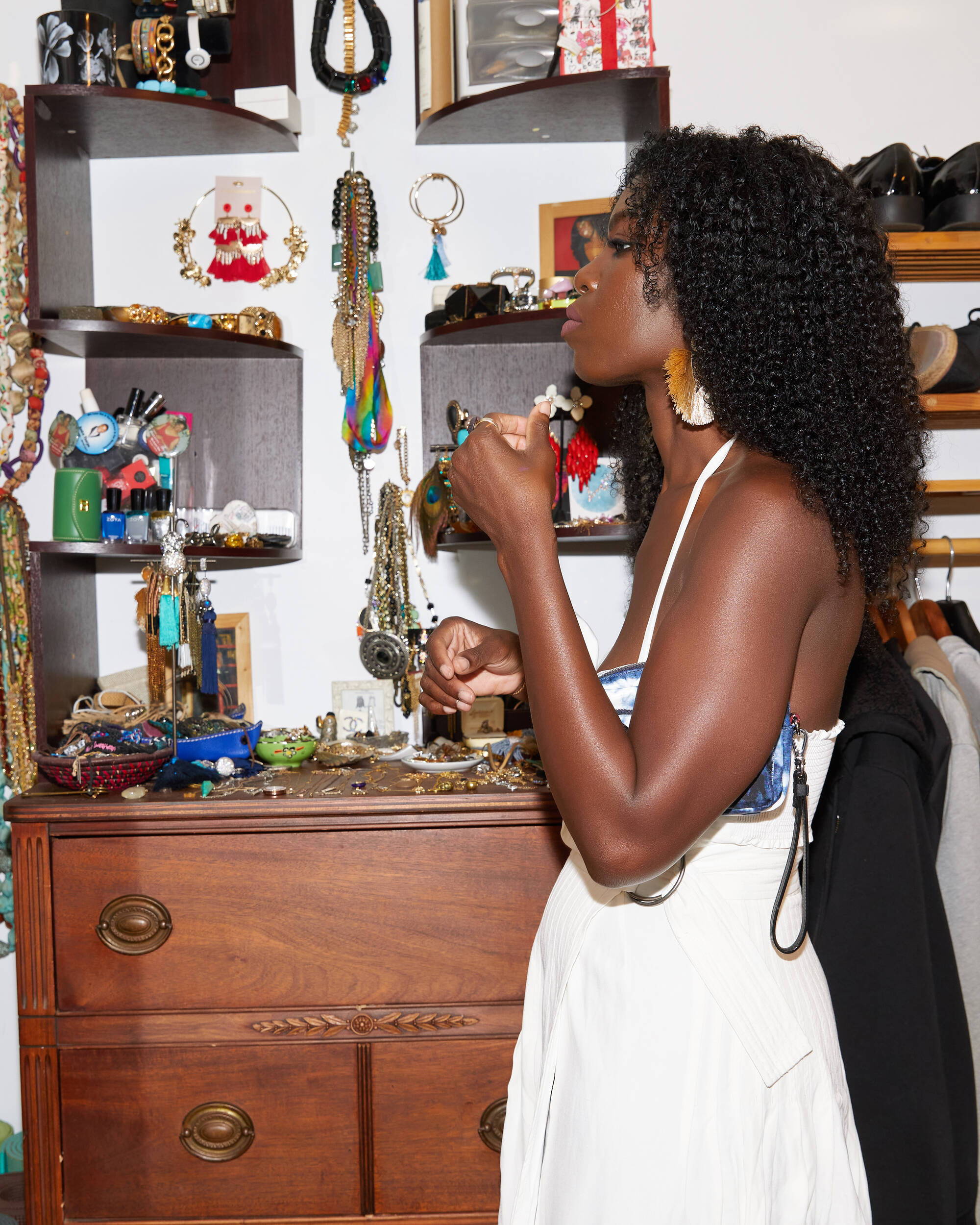 My fiance and I are very competitive people — we love anything that involves a game. One of our favorite neighborhood spots is a bar in Brooklyn called Floyd that has an indoor bocce court. Now that we're spending evenings at home, I'm catching up on everything on Netflix. The new season of Dark came out, which I'm excited about. I'm usually a two o'clock go-to-bed person, but now it's turned into like eleven or twelve. I feel like a grandma!