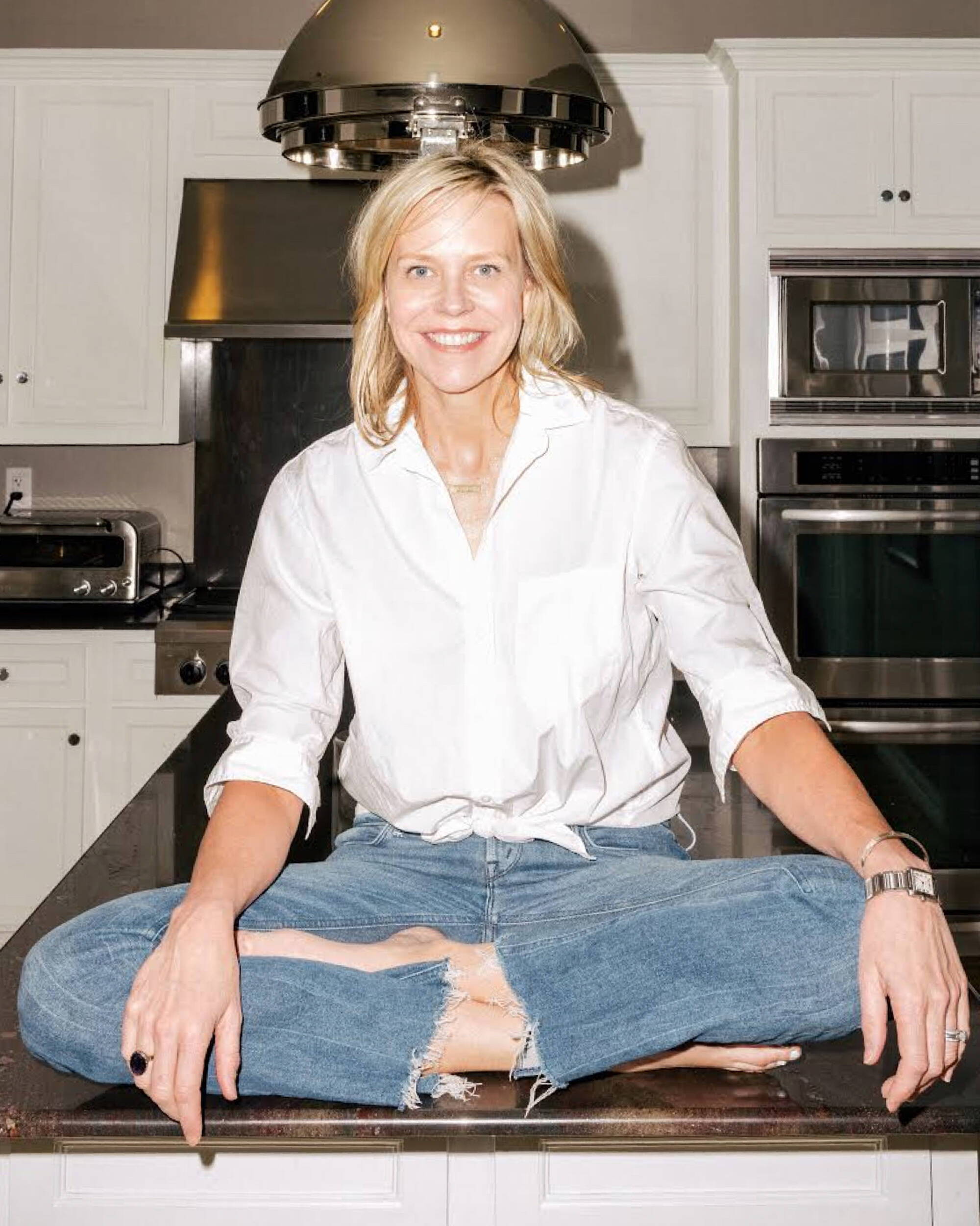 Founder, Supergoop!

With a team that spans the country, from New York, to San Antonio, to LA, Supergoop!'s founder, Holly Thaggard, is no stranger to Zoom meetings and schedules that span time zones. Take a peek inside her day (and her MZ Wallace), and see how she gets it all done, from testing out the next great SPF product, to quality time with her kids.

I usually naturally wake up right around 6:30, but in case I don't, our new dog, Ellie, makes sure I'm up and ready to play. I like to get started with my morning routine right away, it always starts with splashing my face with cold water and then applying the Kombucha Toner from Fresh, followed by Supergoop!'s Superscreen Daily Moisturizer. Then, no matter where I am, I go for a very long run, or I have a Pilates session — recently, over Zoom with my trainer. It's my favorite hour of the day.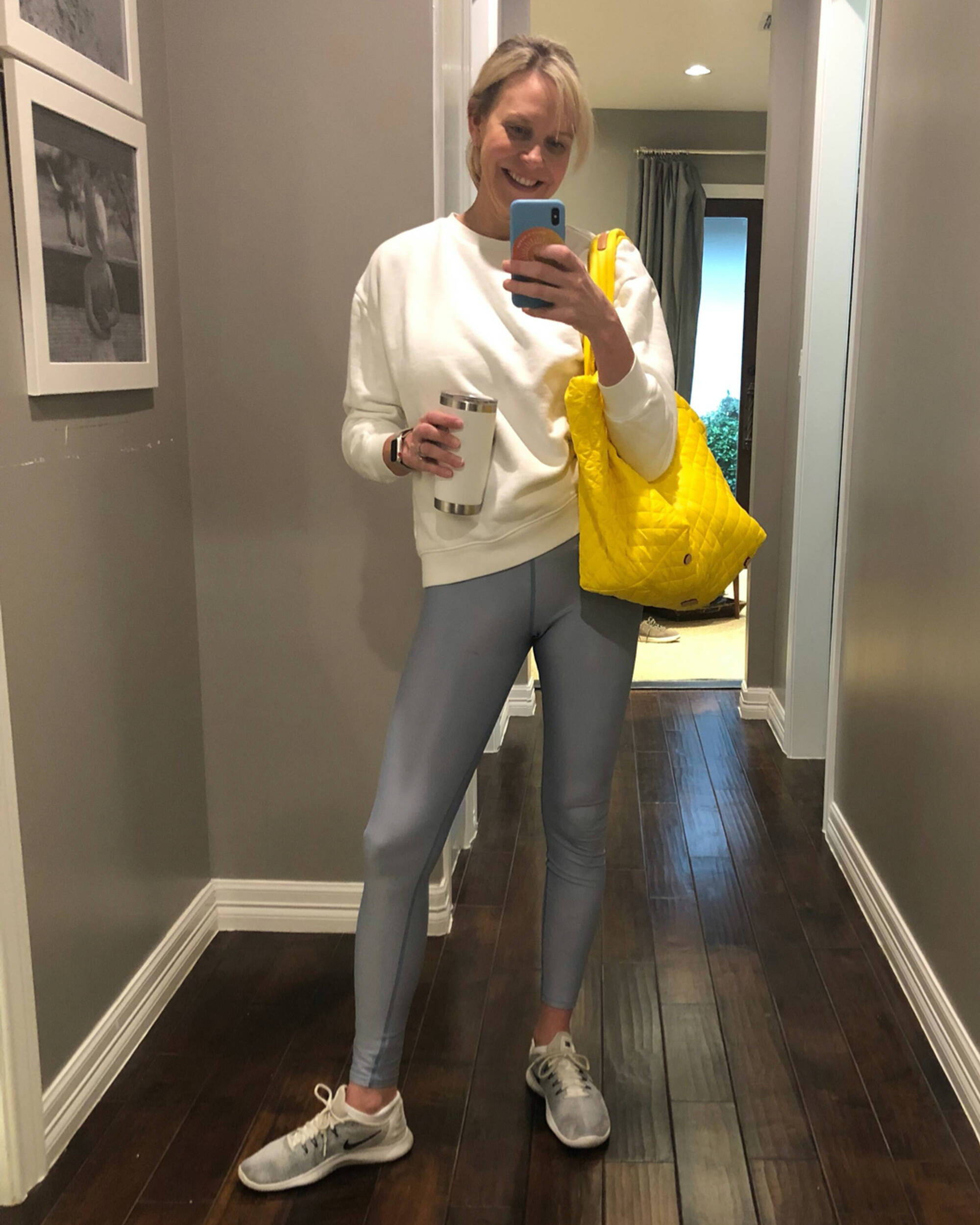 I'm such a fan of MZ Wallace — they're so lightweight and soft on your shoulder, plus I can fit everything and keep it organized, including all of the Supergoop! test samples I always seem to be carrying with me!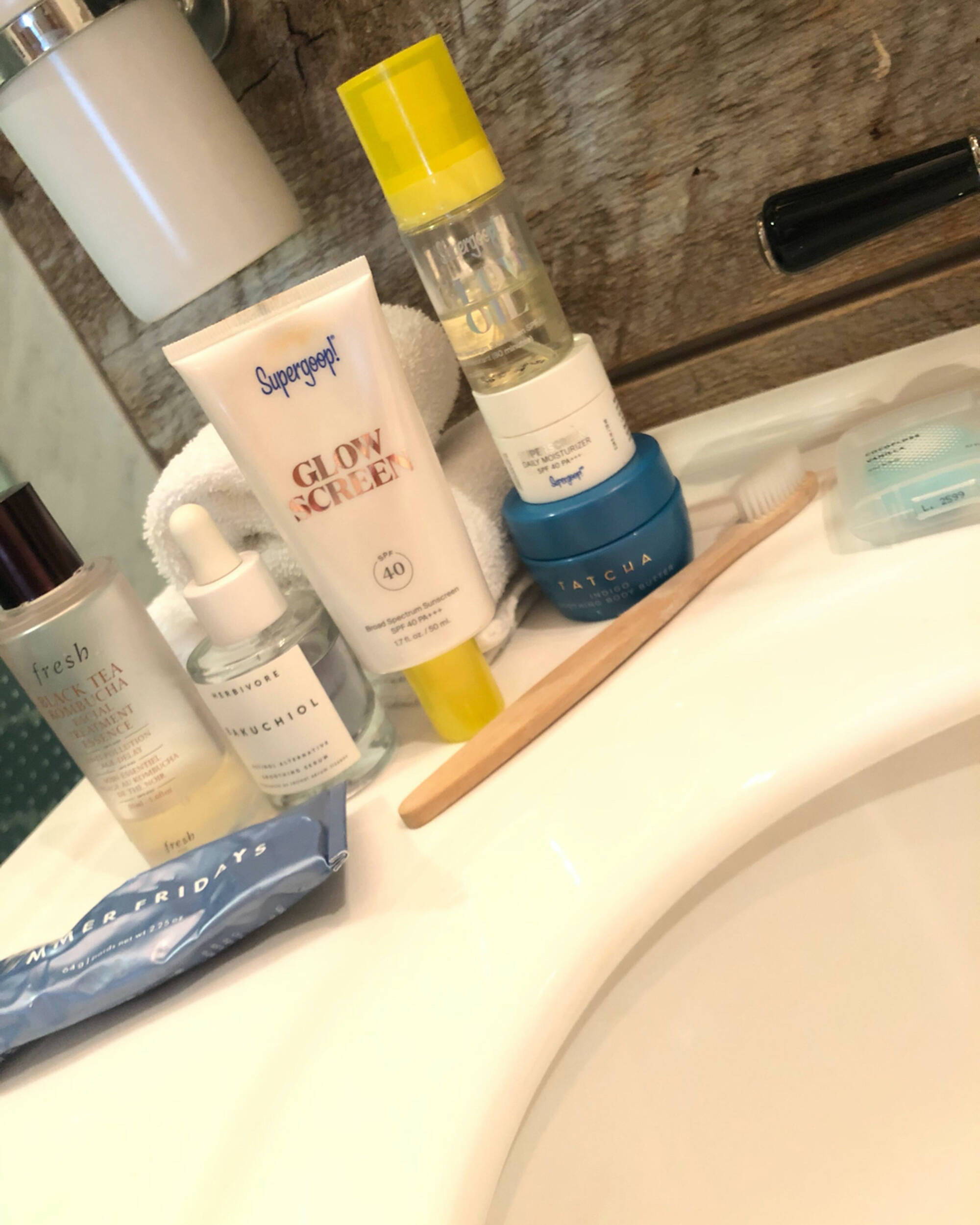 Even with the shift to working from home, my schedule is only off by about 20 minutes. Since we're all in different places right now, the entire Supergoop! team starts every day with a 30 minute Zoom session. Sometimes we have an agenda, like reviewing our objectives for the week, but sometimes it's literally yoga or meditation together. With bases in New York and San Antonio, and a field team that's all across the country, it's really nice to connect and see everyone's face in the morning.

I literally dream about SPF. Even as our team has grown, product development is something I'm super hands-on with. I get samples sent by FedEx everyday, so as I'm getting showered and dressed, I'm usually testing our samples, too. The next great game-changing SPF is always in the works! Once I get into the office, our first meetings are always product development, so I'll have a lot of good feedback for the team from what I've just tried.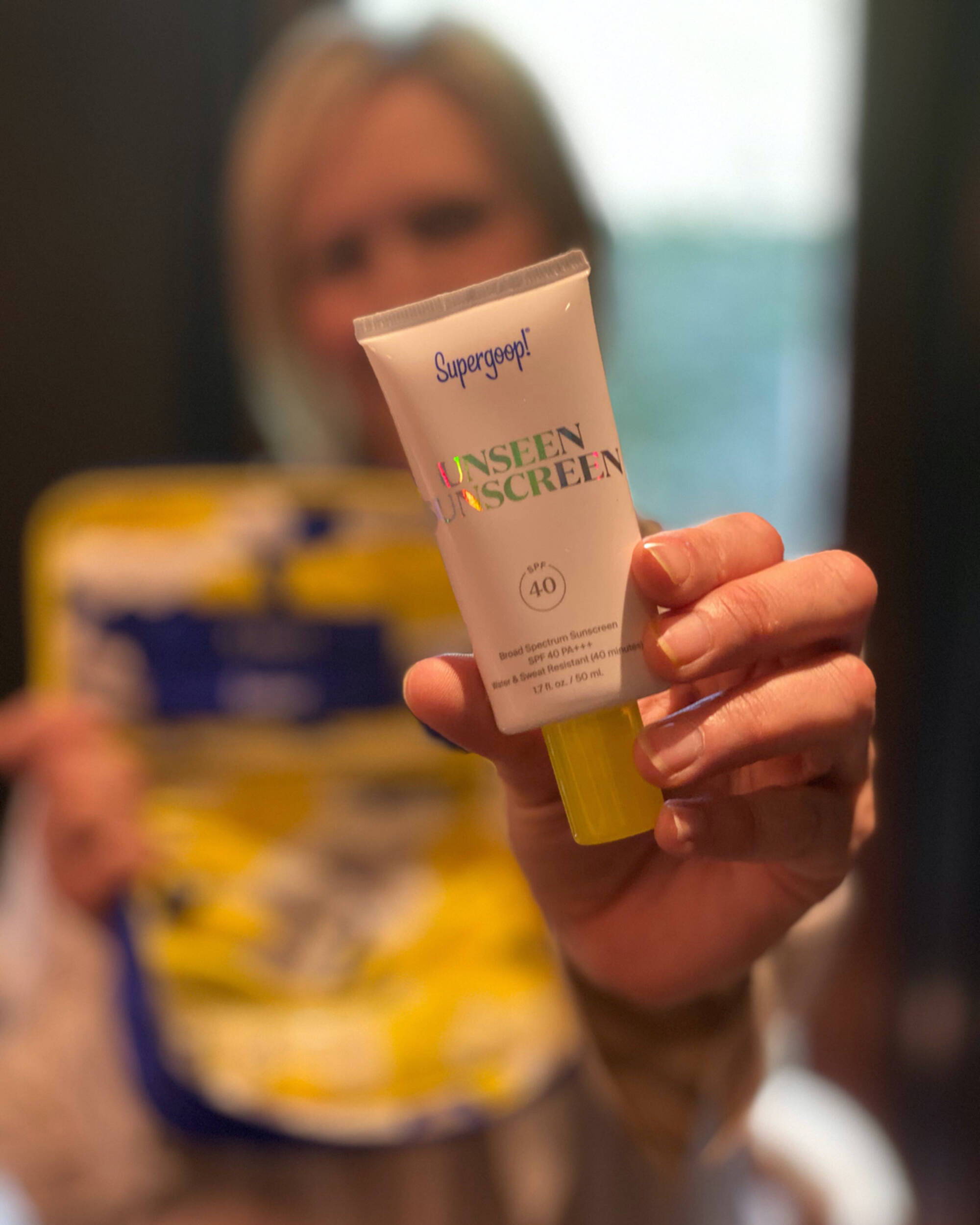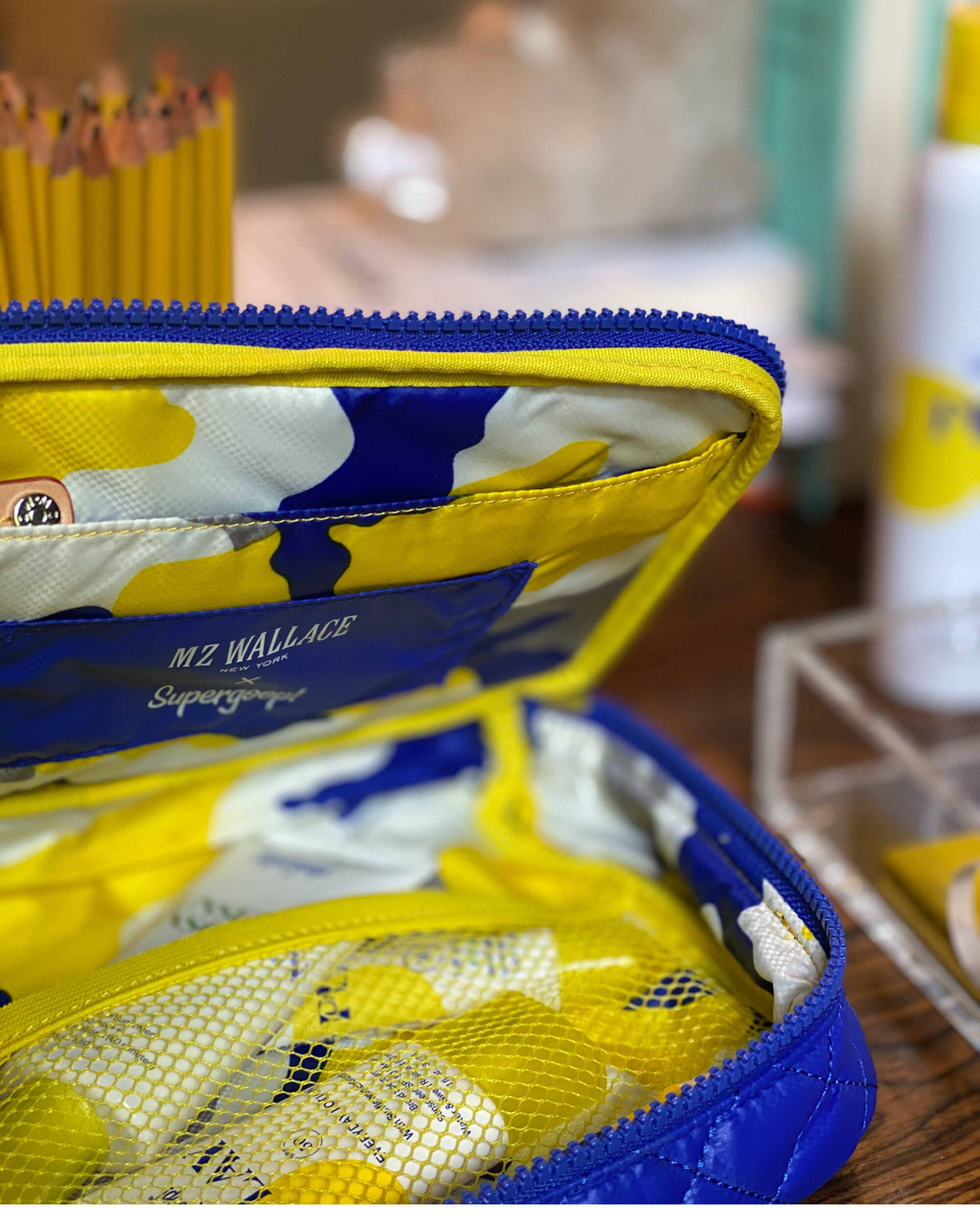 We have a lot of little traditions around here. From 1pm to 2pm, we have a daily, company wide break. We believe in reapplying your SPF throughout the day, and this is a great reminder. It's also so important to me that everyone has a break during the day — so many of us would be inclined to eat at our desks and just work through lunch otherwise, so we've made this a "light mandatory" — it works! No one can set a meeting during that time, and it never gets pushed off.

After the break, I find I'm always excited to get back to work. I've always believed in changing the way the world thinks about sunscreen, and I know I can't do that alone. So, in the afternoon, I'll have meetings with beauty editors and dermatologists, and check in with our team at Sephora. All of these people are so vital to helping us amplify our message.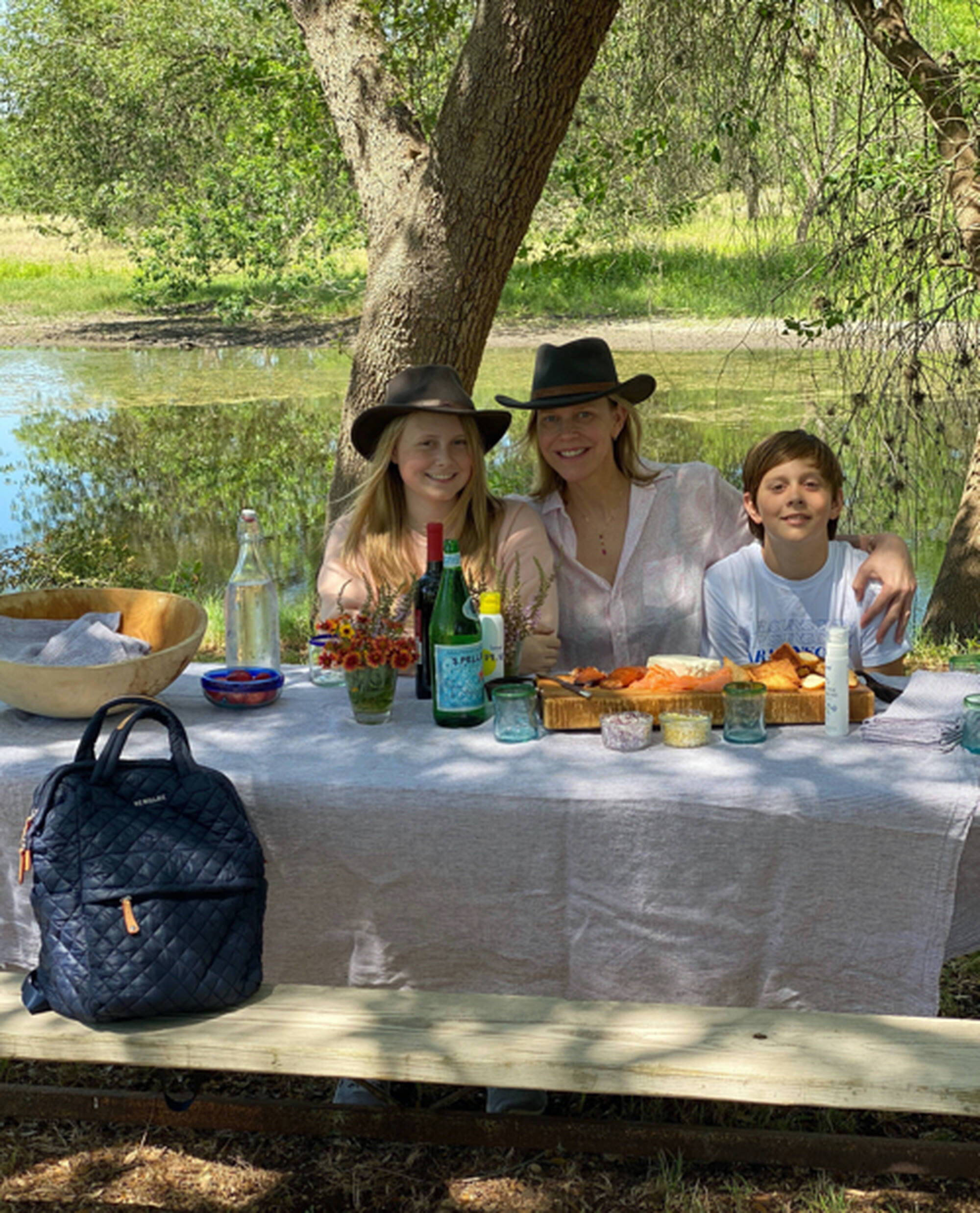 Afterward, I'll check in with our president, Amanda, who's in New York, and catch up on any other emails for the day. Sometimes I'll catch up on some reading, or if there's something on Netflix my husband and I are watching we'll give it about 30 minutes, but I'm pretty tired by the end of the day. We're usually in bed by about 10:30.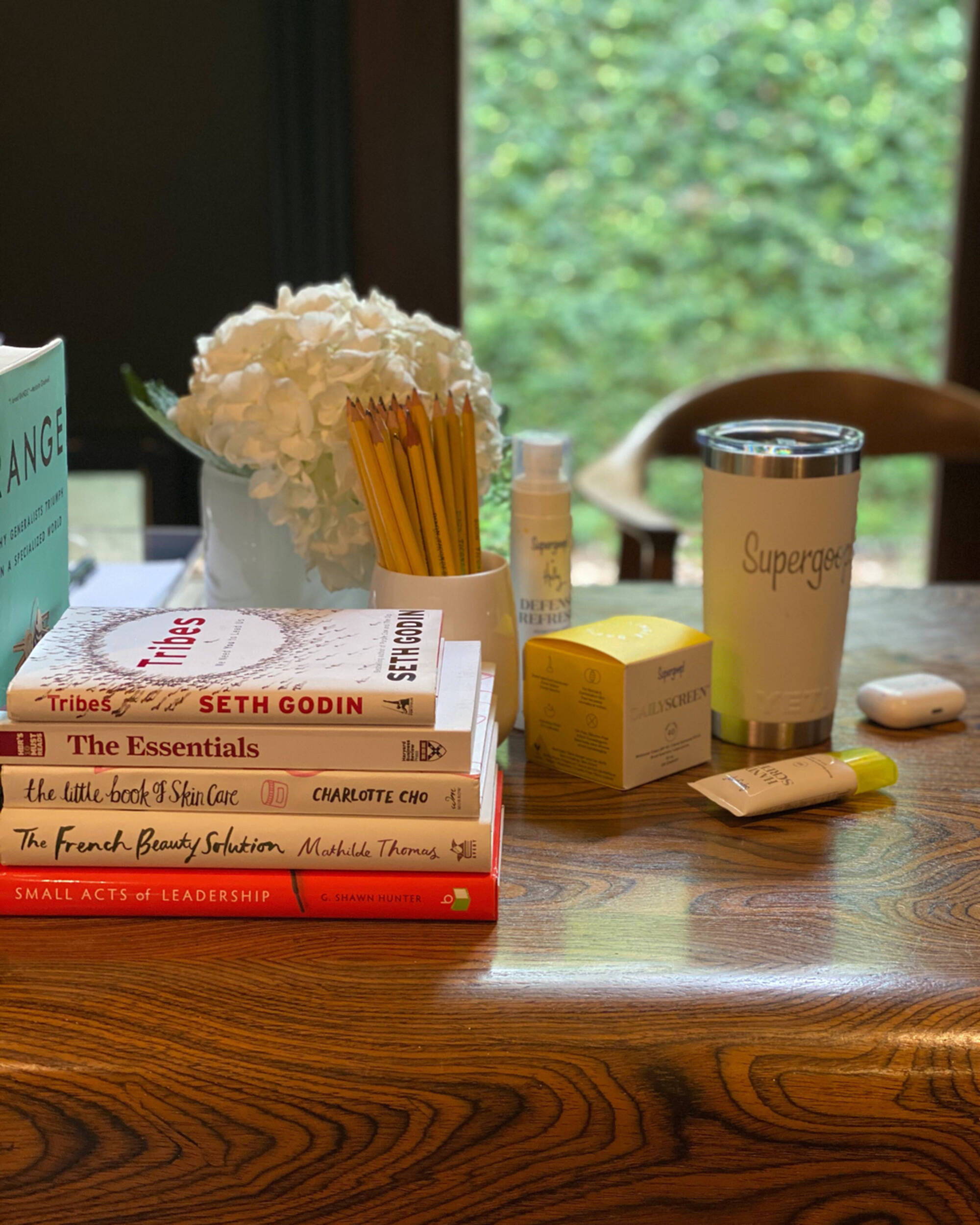 I wrap up pretty religiously around the same time each day — and then I really shift into family time. We sit down together for dinner almost every single night. As our kids get older — they're in 6th and 9th grade — it's felt increasingly important to my husband and I to spend a couple hours in the evening cooking dinner and sitting down at the table and having dinner and talking, or just playing a game or cards or dominoes.