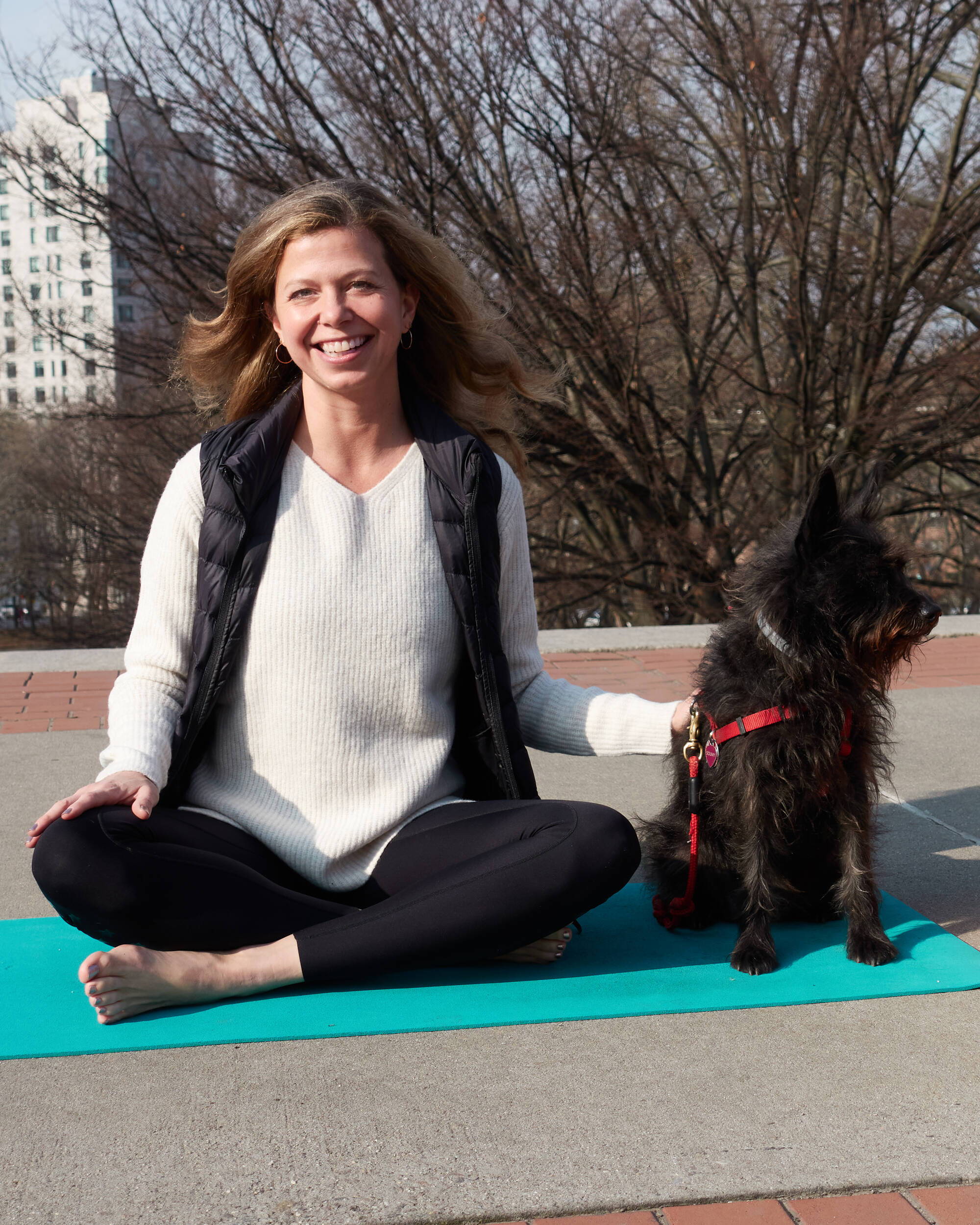 Yoga Instructor & Art Psychotherapist

Calmer, kinder, steadier — Ashley Dorr is a yoga teacher and art psychotherapist living in Fort Greene, Brooklyn. She began practicing yoga to supplement her training as a runner, but quickly discovered the positive and transformative effect it had on all areas of her life. Now, Ashley's in-demand online yoga classes keep her moving from morning 'til night. Here's how she fits it all into her day — and her new Nik Sport.


One of my favorite parts of my morning routine is taking my rescue dog, Soumy, to Fort Greene park for the park's "Off Leash" hours. Then I'll stop at our local coffee shop, Bittersweet, for a coffee. Soumy gets a "Scooter Snacks" treat, which are made locally and sold at Bittersweet. Thanks to those treats, there's always quite a congregation of dogs outside!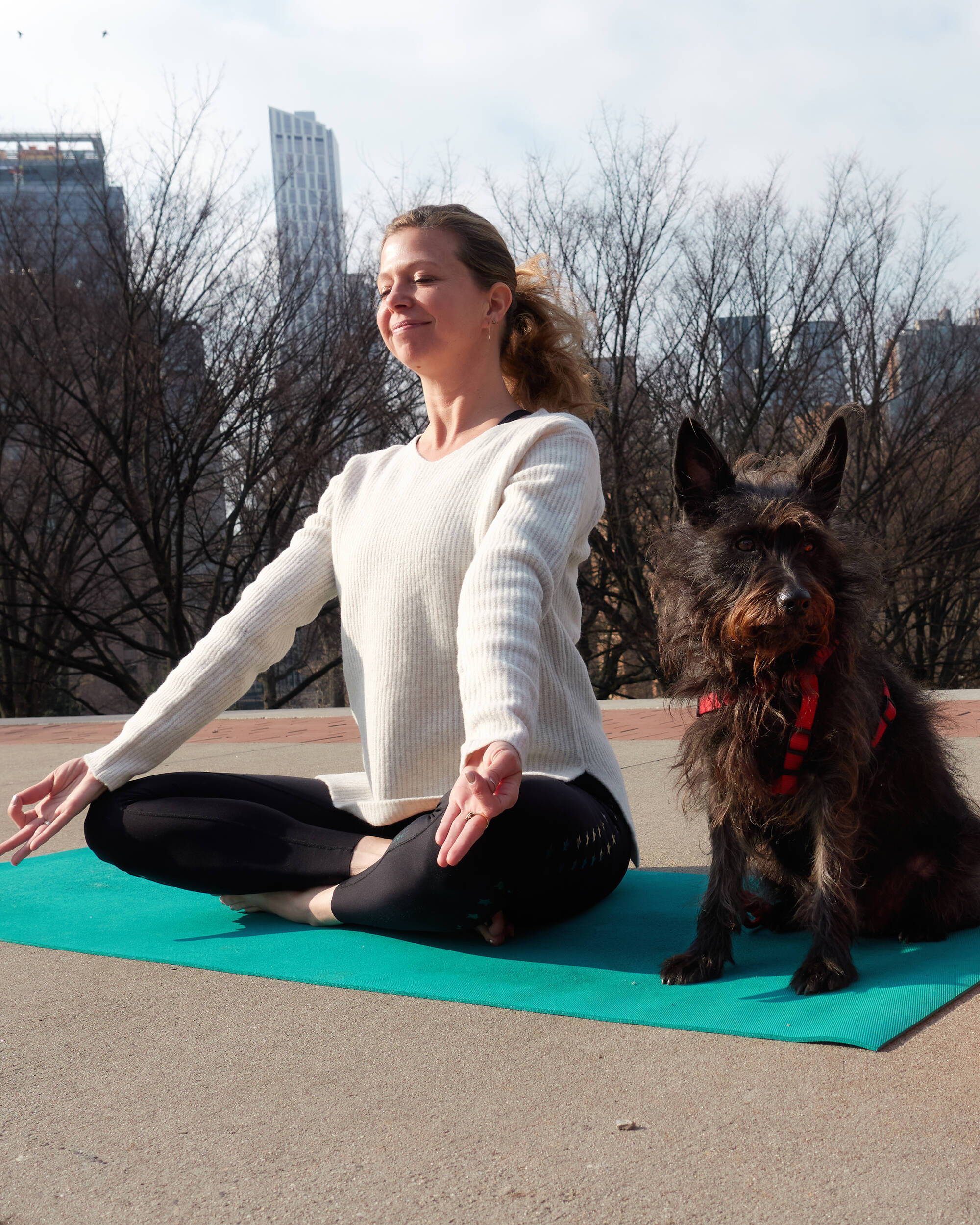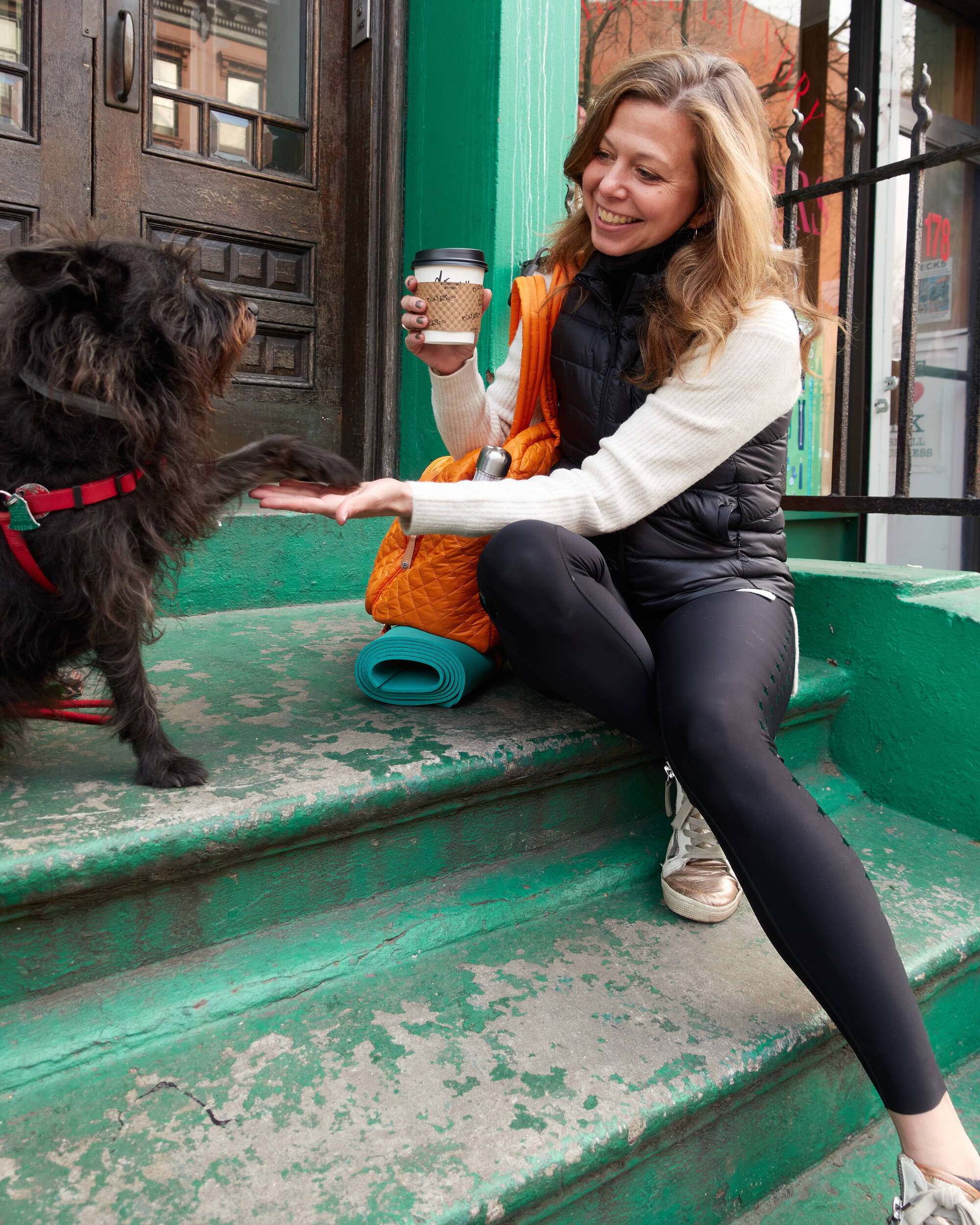 Because I work for myself my schedule is different every single day. I might teach yoga in the morning and do my own yoga practice at night, or vice versa. I also try to meditate daily, even if I can only get in 10 minutes. My appreciation for yoga is deeper now than it's ever been. Even though my classes have shifted to Zoom, everyone is in the same virtual space, moving in rhythm together. Yoga is about connection, between the body, breath and mind, and also with each other, so these virtual sessions have been a nice way to keep a sense community in these difficult times.

In addition to teaching yoga, I am also a licensed creative arts therapist and though all my sessions are tele-therapy right now, I still find myself carrying around art supplies and look forward to the day when I am back in my private practice office. For now, I encourage everyone to be as creative as they can be. Art making can be a deeply therapeutic way of expressing feelings.


One thing I have valued greatly during the last year of quarantine is the importance of getting outside. It's become an intentional part of my day, whether it's walking the dog, or, when it's nice enough out, taking my mat to the park to practice there. My Nik Sport makes it so easy to squeeze in that outdoor time — I keep it packed with a water bottle and spare yoga mat so I can just grab it and go if I'm lucky enough to find an hour of free time.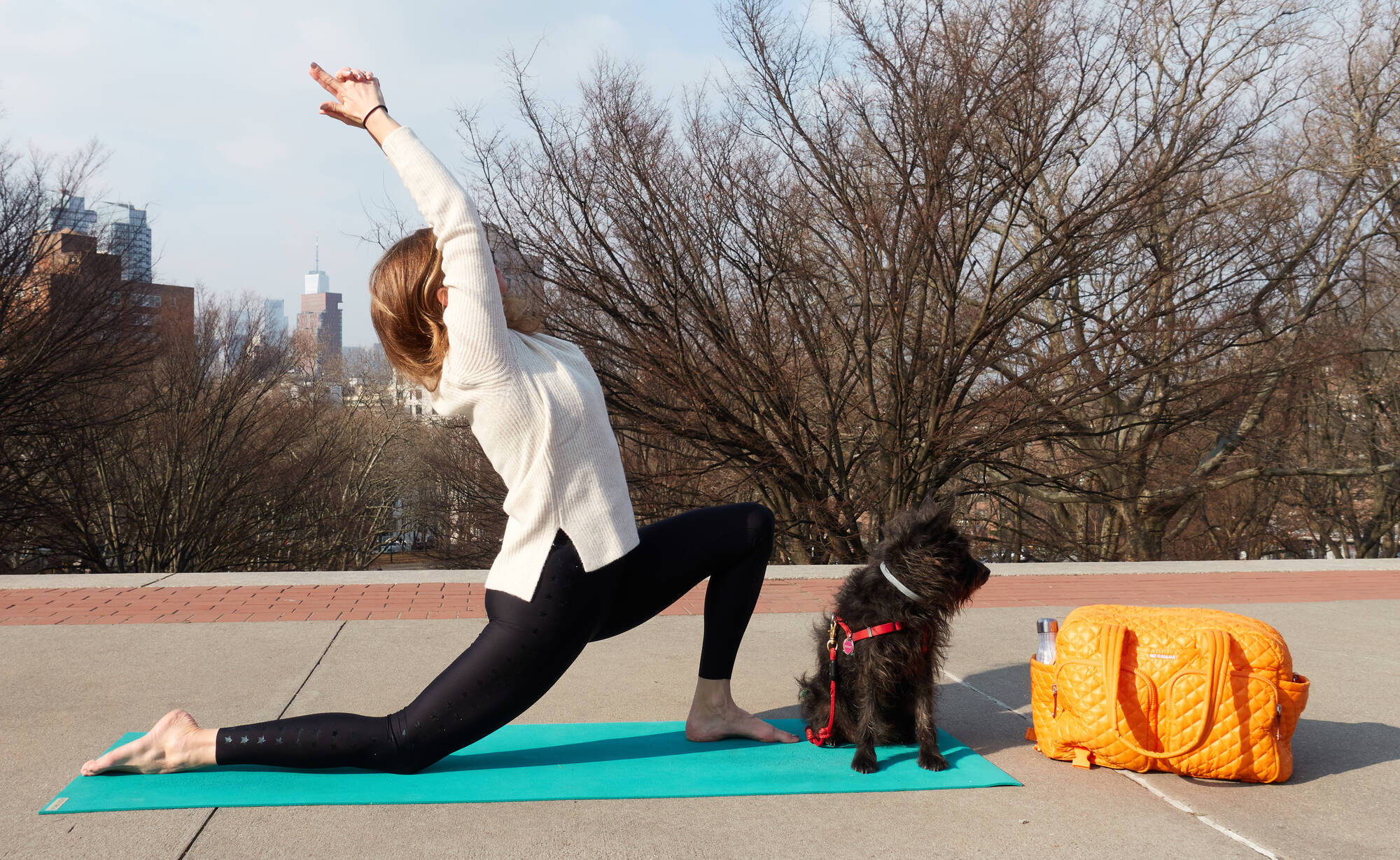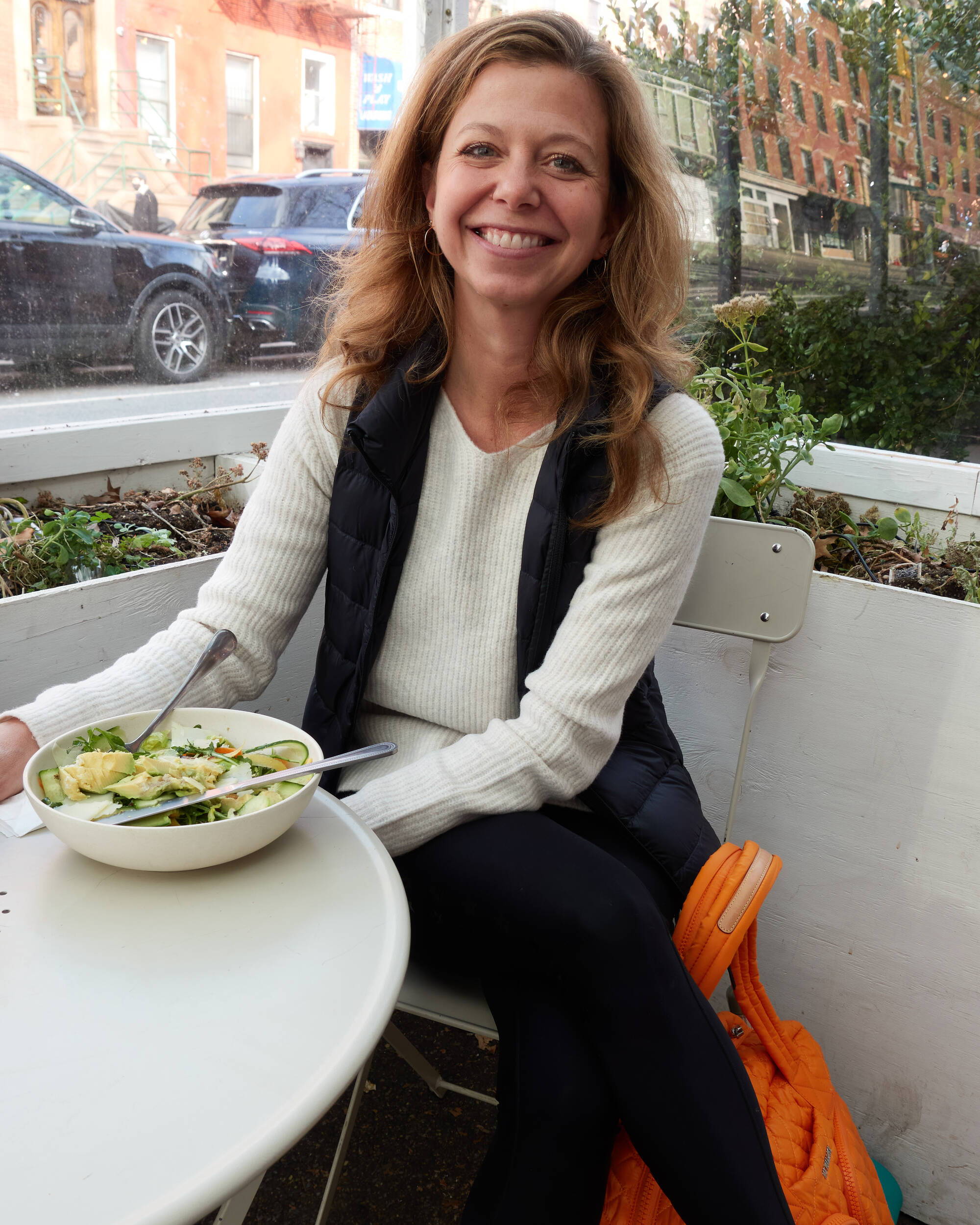 My Nik Sport makes it so easy to squeeze in that outdoor time — I keep it packed with a water bottle and spare yoga mat so I can just grab it and go if I'm lucky enough to find a half hour of free time.

For four years, I was lucky enough to spend a month each year in India. One of the art practices I learned there is rangoli-making. Rangoli are designs that women create on the entrance to homes — they are done to start the day with positivity and have various meanings. I find it soothing and grounding to create my own with pencil and watercolor. I try to make time for that or for journaling as a mindfulness practice each day.


I love to go to Baba Cool, my friend Gabriella Mann's café, which serves lovely healthy lunches. It's also an amazing community meeting spot with an outdoor seating area for neighbors to grab a bite to eat. Their lattes and vegetarian bowls can't be beat (my favorite is the "Pretty Raw" salad).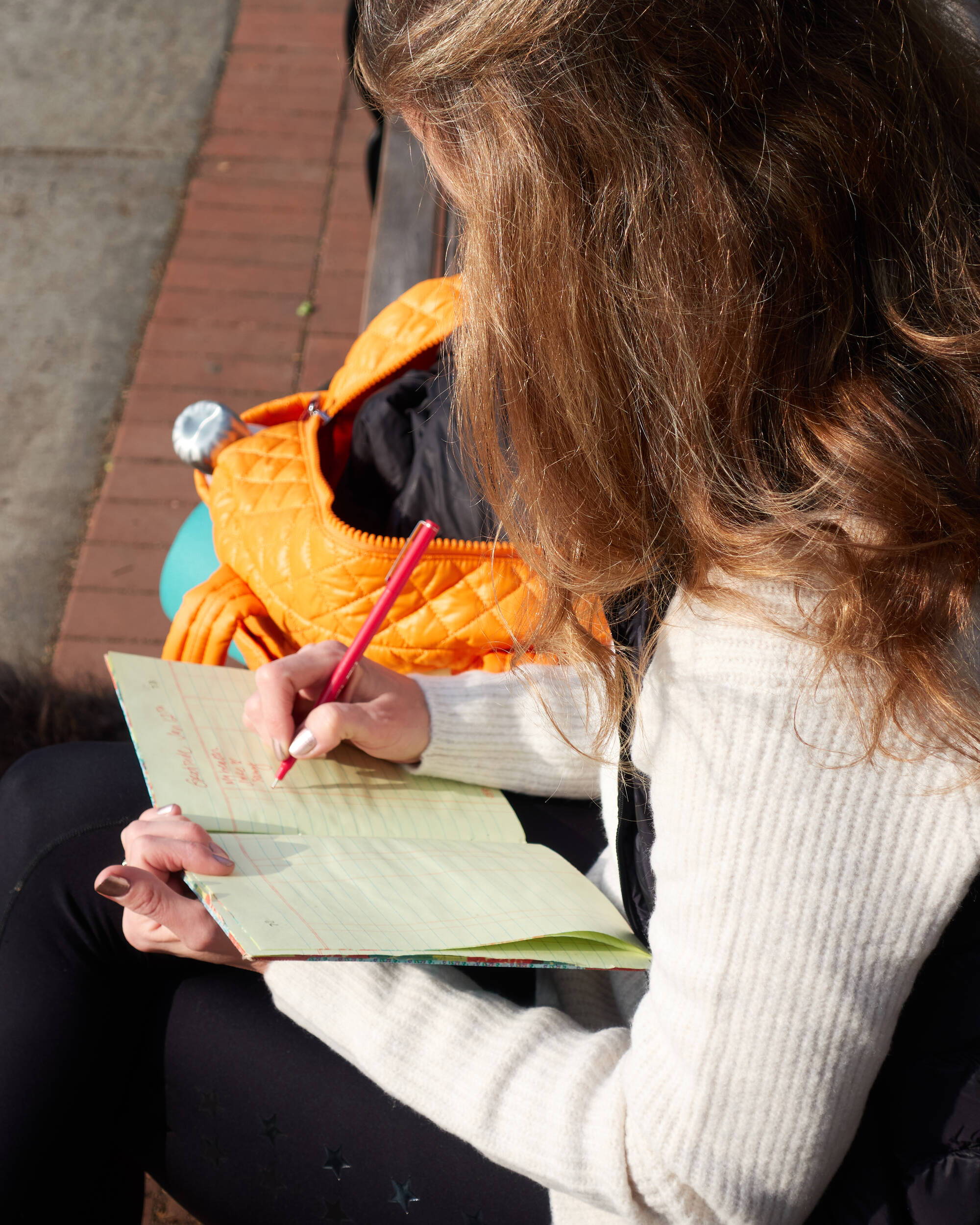 I tend to finish up whatever I'm doing around 8:30, whether it's teaching a class or finishing dinner, and after that, the evening is pretty relaxed. I'll unwind with a book or a movie, connect with my boyfriend or friends, or I'll take a hot bath with Epsom salts, which work wonders on sore muscles. Then it's lights-out around 11. It might be all the yoga, but I have to say, I'm a really good sleeper!