The Metro Tote was the first shape in The Metro Collection. Monica and I envisioned a lightweight tote bag that fit a lot but was also cushioning for the items inside, with a zipper top to make it secure—Minimalist design and maximum versatility.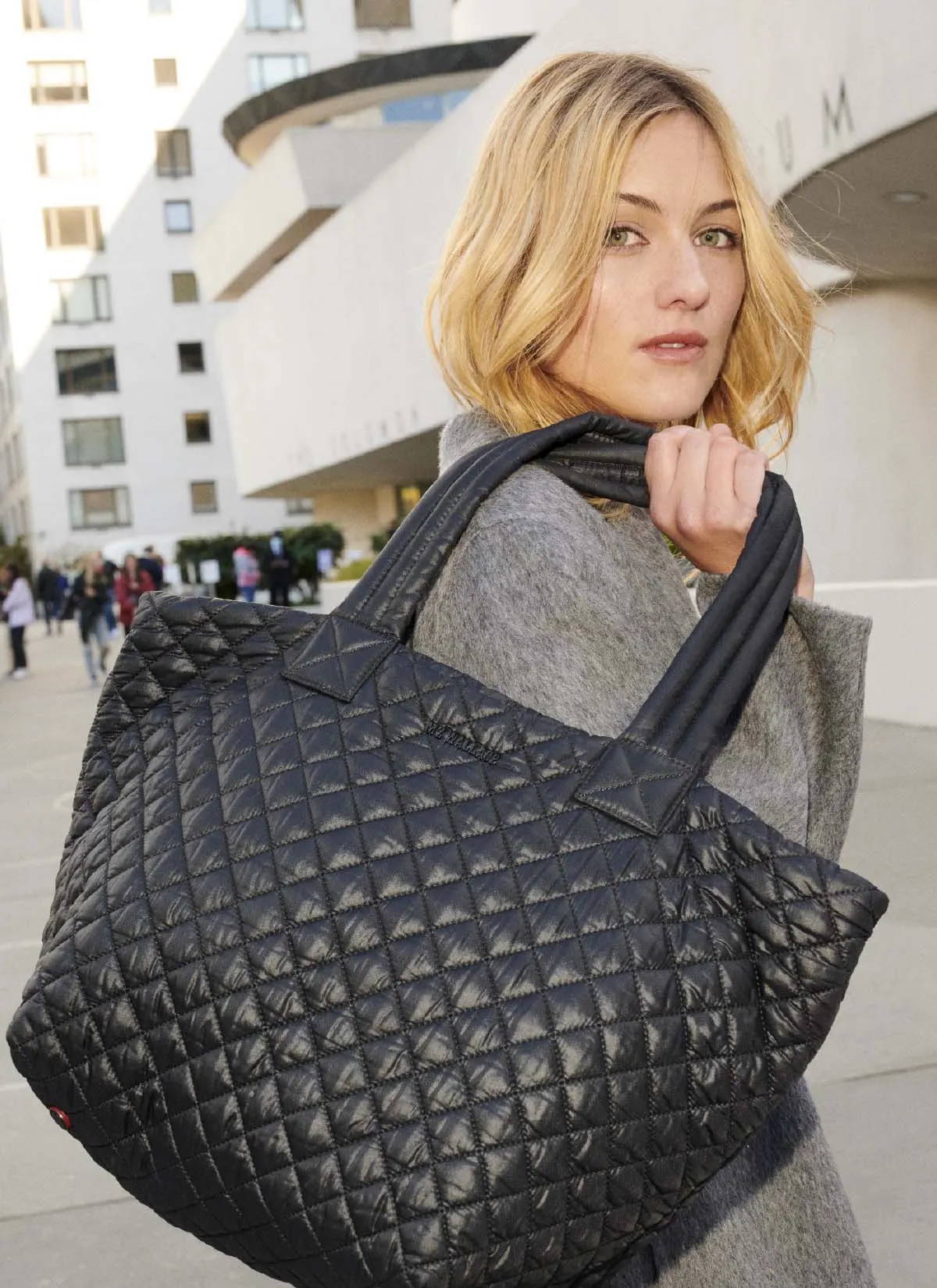 We wanted to combine the right features to create one of the best tote bags for work and travel that would ease commuting and fit into any lifestyle (plus, we wanted it to be quilted with lots of pockets). Essentially, we wanted to create the perfect grab-and-go style.  
We first designed a small version, and the collection grew from there, with more tote sizes and many new shapes. The Metro Tote collection has become a signature for us. We always have classic colors like Black, Dawn and Magnet, along with seasonal prints and colors.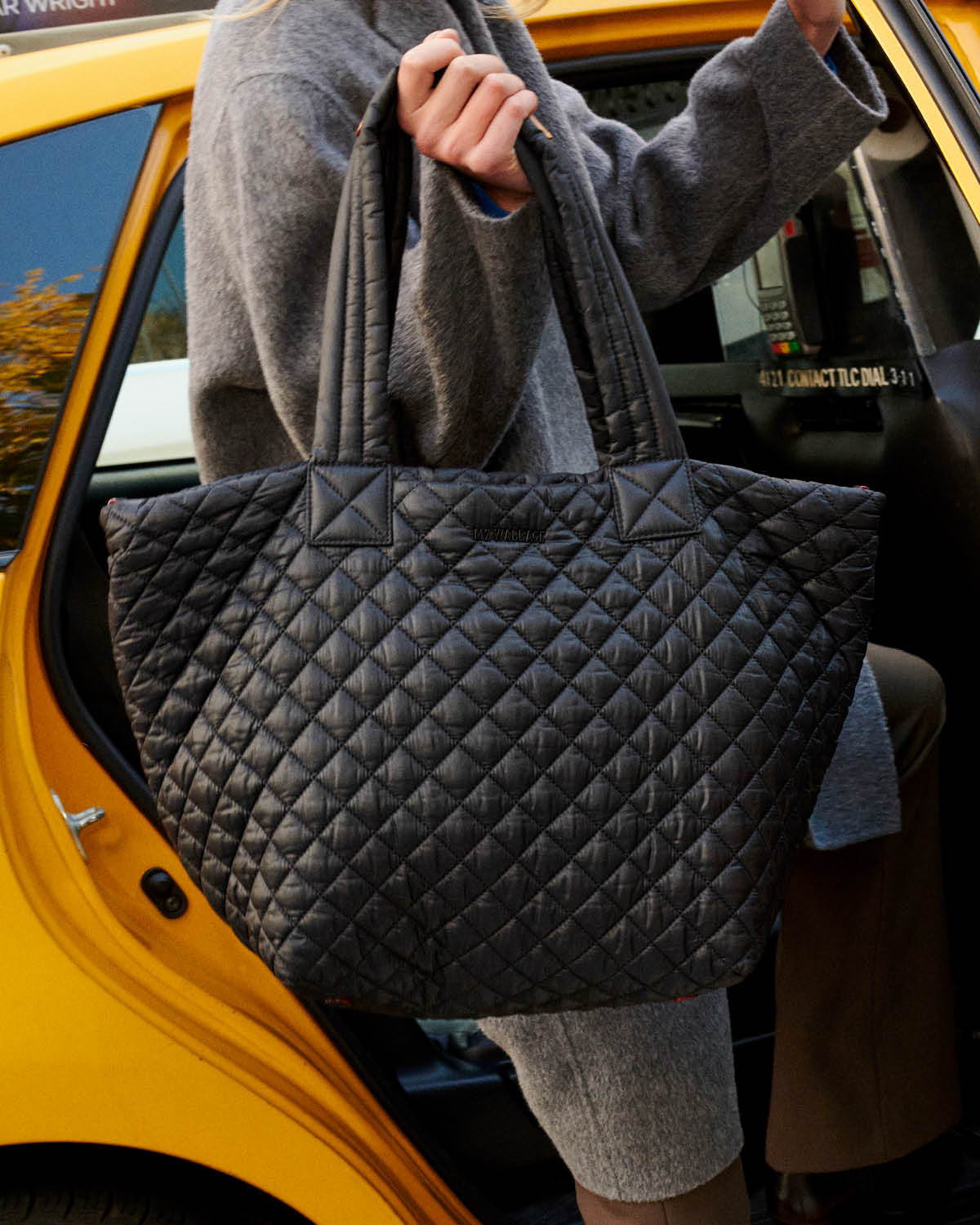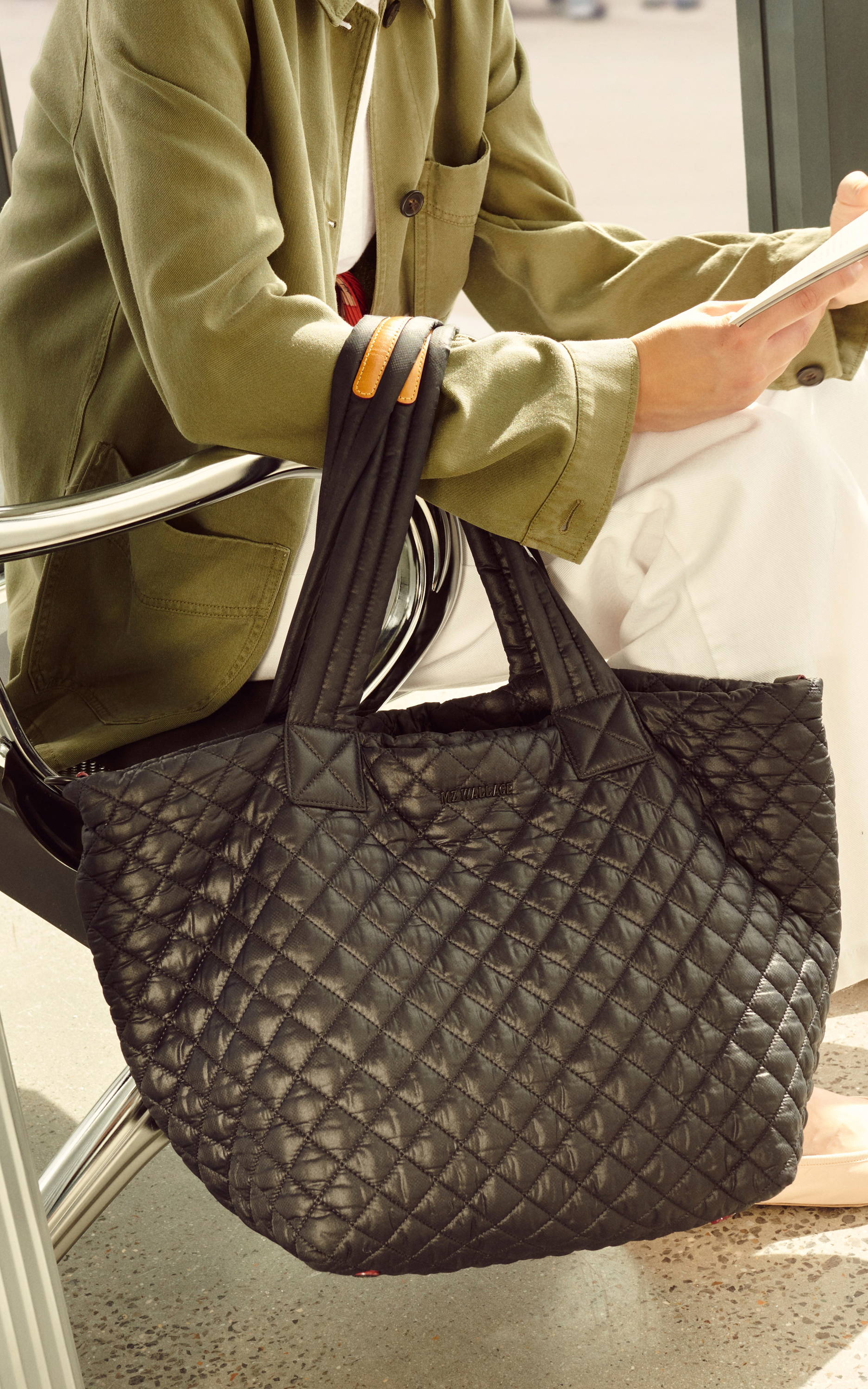 As it grew in popularity, we created even more versatile "Deluxe" versions of the Mini, Medium and Large Totes—the Deluxe versions include a removable crossbody strap and extra pockets, including one on the back that unzips into a travel sleeve.