We love to see how you Carry Your Day—so much so that we tagged along with a few of our closest friends to see how they carry theirs.
Ashley Dorr – Yoga Instructor & Art Psychotherapist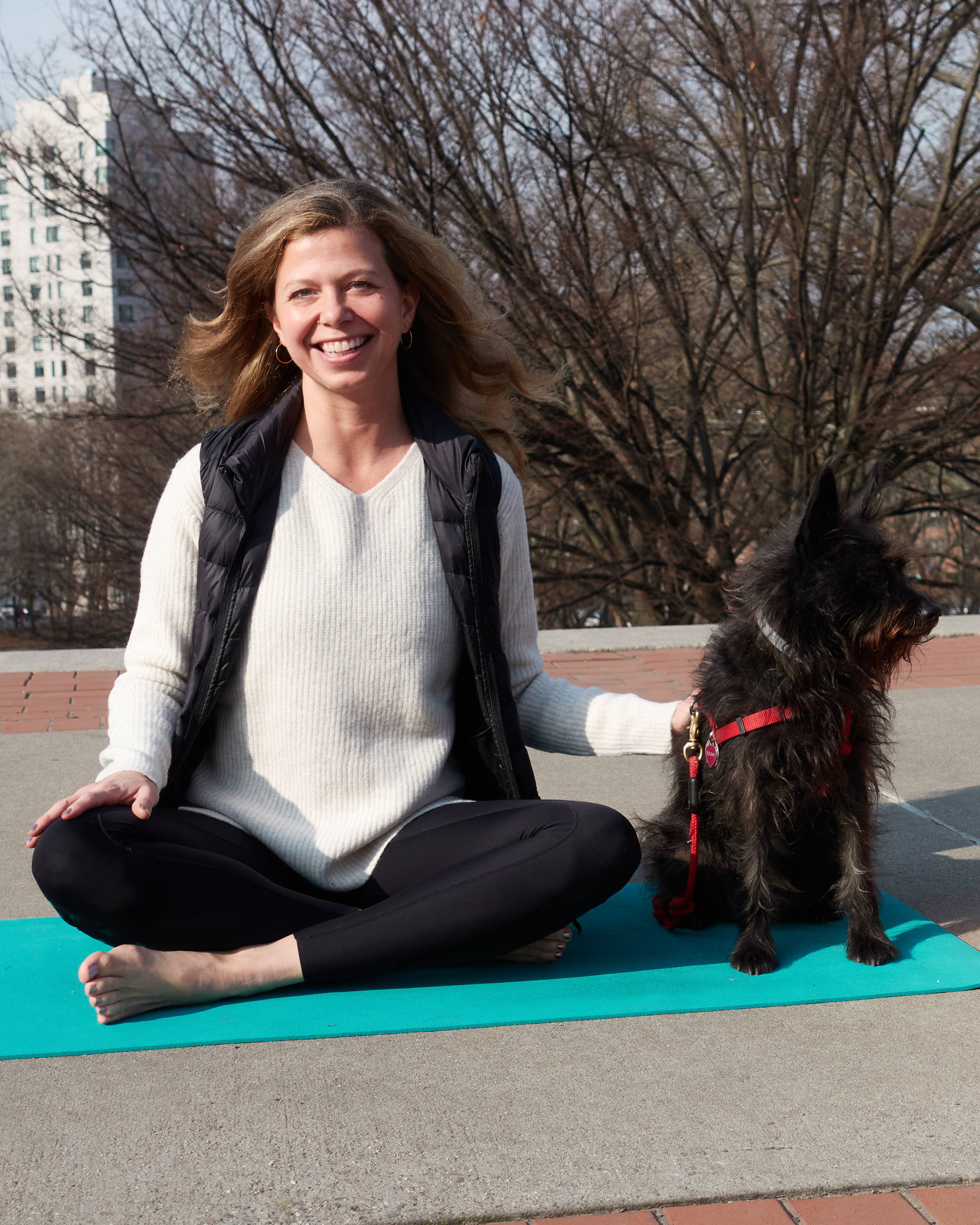 Calmer, kinder, steadier — Ashley Dorr is a yoga teacher and art psychotherapist living in Fort Greene, Brooklyn. She began practicing yoga to supplement her training as a runner, but quickly discovered the positive and transformative effect it had on all areas of her life. Now, Ashley's in-demand online yoga classes keep her moving from morning 'til night. Here's how she fits it all into her day — and her new Nik Sport.
Pilar Solchaga – Model & Interior Design Aficionado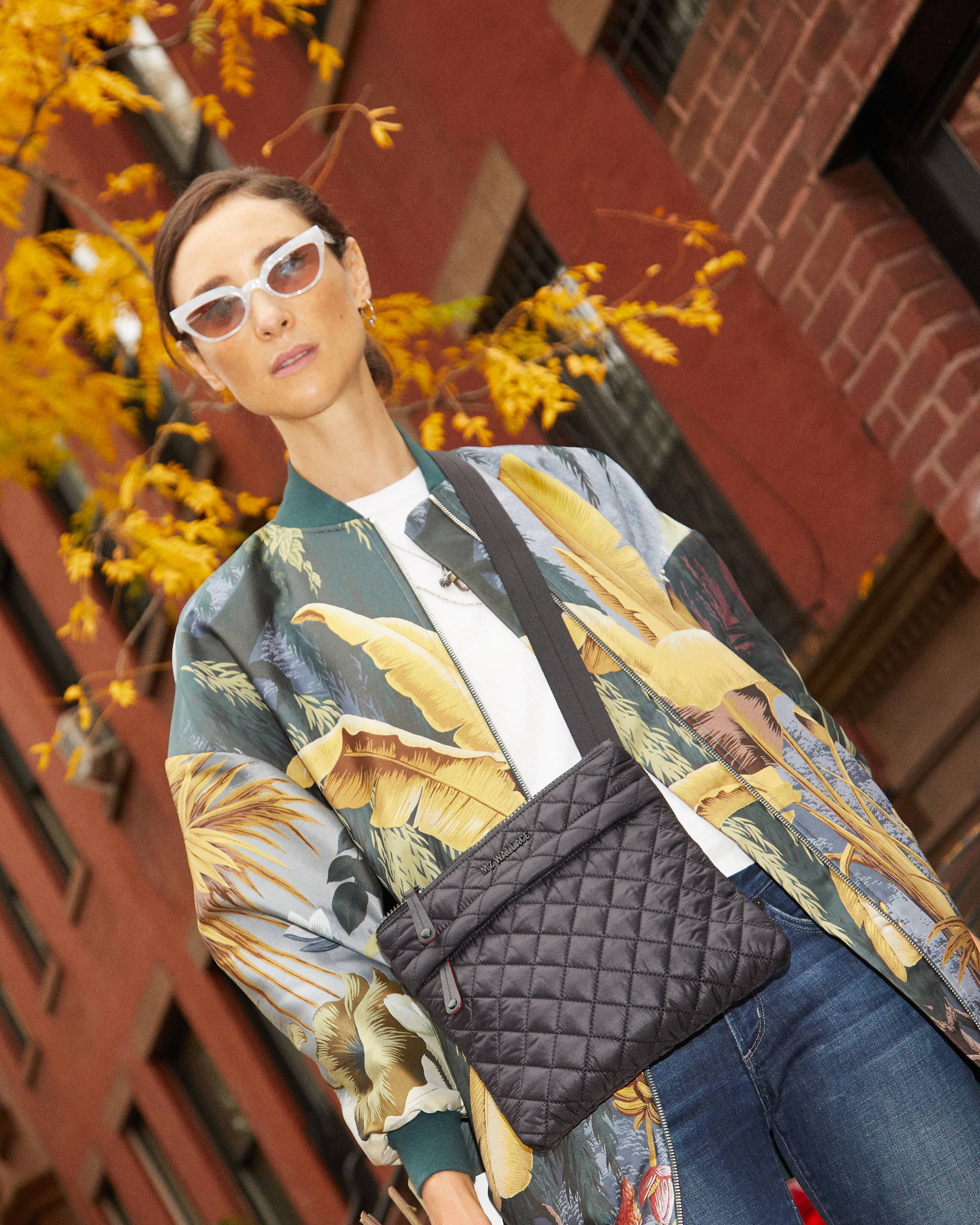 Pilar Solchaga's job — working as a model for designers like Marc Jacobs and Vera Wang — may sound glamorous, but it's not all flashbulbs and fancy dresses. For this busy go-getter, a typical day means long hours on set, sometimes changing into as many as 120 different outfits (we're tired just thinking about that!) before heading out to hunt down one-of-a-kind pieces of art and furniture with friends who look to her unique design sensibilities to help enliven their homes. Here's how she fits it all into her day, and her Flat Metro Crossbody.
Chelsea Sinclair – STEM and Public Policy Student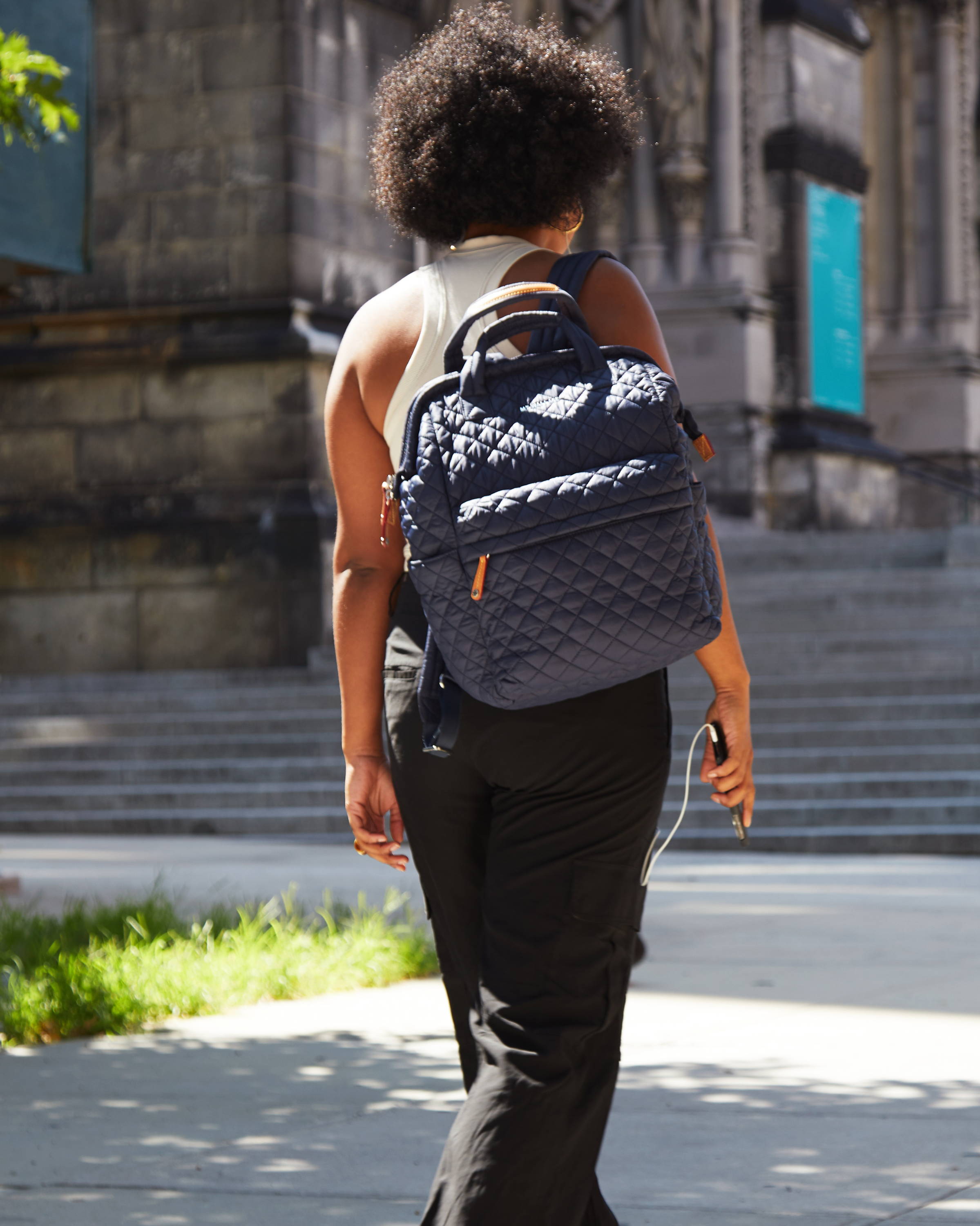 Talk about making the most of your college experience. A rising senior at Barnard, majoring in Neuroscience and Behavior (with a minor in Science and Public Policy), Chelsea Sinclair already sounds like she has a full day. But between balancing coursework and conducting lab research, she is also the Student Representative to the Board of Trustees, and recently received the Millicent C. McIntosh Award, which honors a student each year who personifies the college's commitment to the education of women and their influence throughout society. See how she gets it all done — and what she thinks the year ahead will bring.
Joiee Thorpe – Fashion Stylist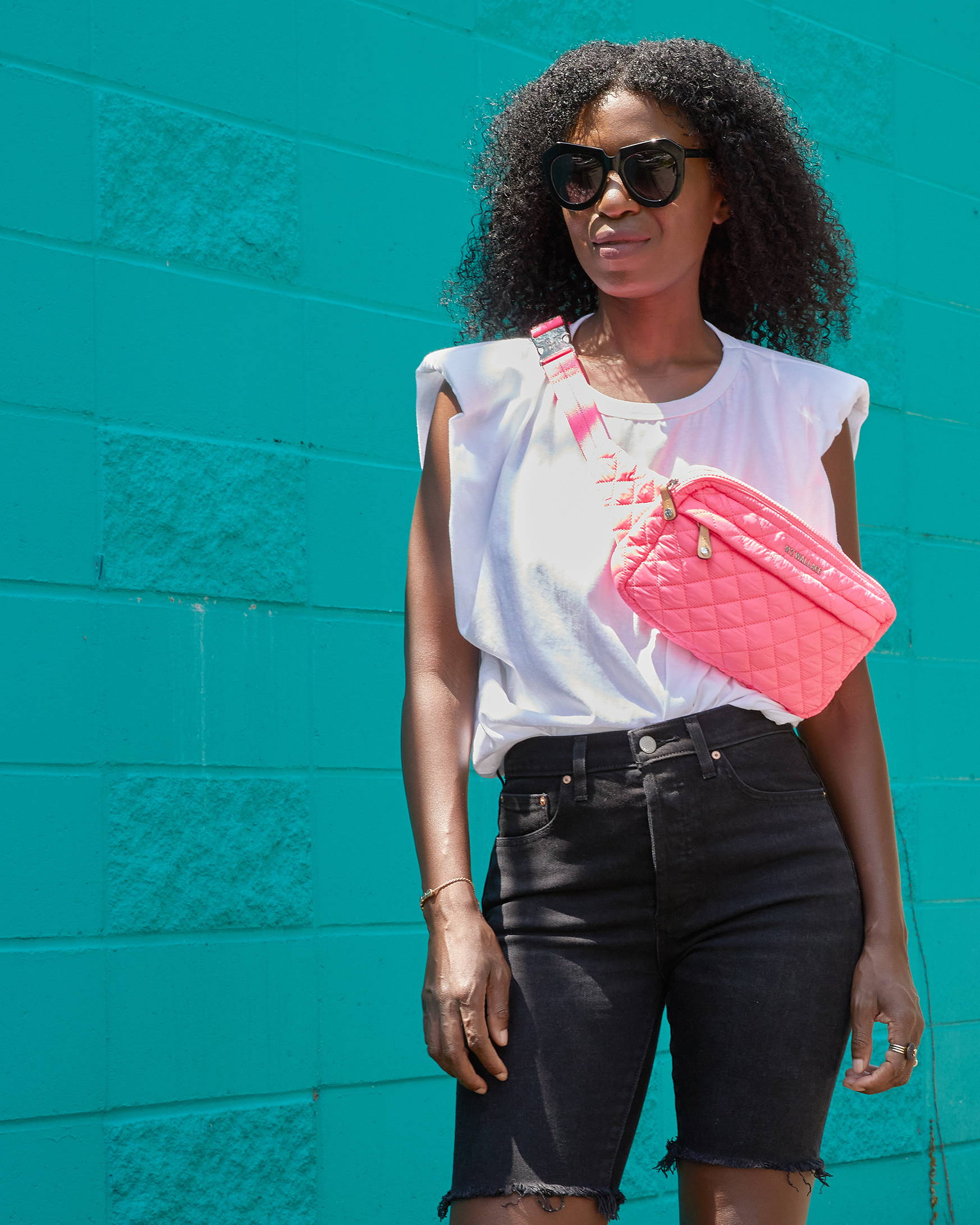 What do Misty Copeland, Peloton and VH1 all have in common? They've all benefited from the stylish and talented eye of Joiee Thorpe, a former fashion editor (for the likes of Instyle and Essence) turned in-demand independent stylist. Her bag of choice for getting it all done? The sartorial star has more than one (of course!), but they're all MZ Wallace.
Jac Cheairs – Cinematographer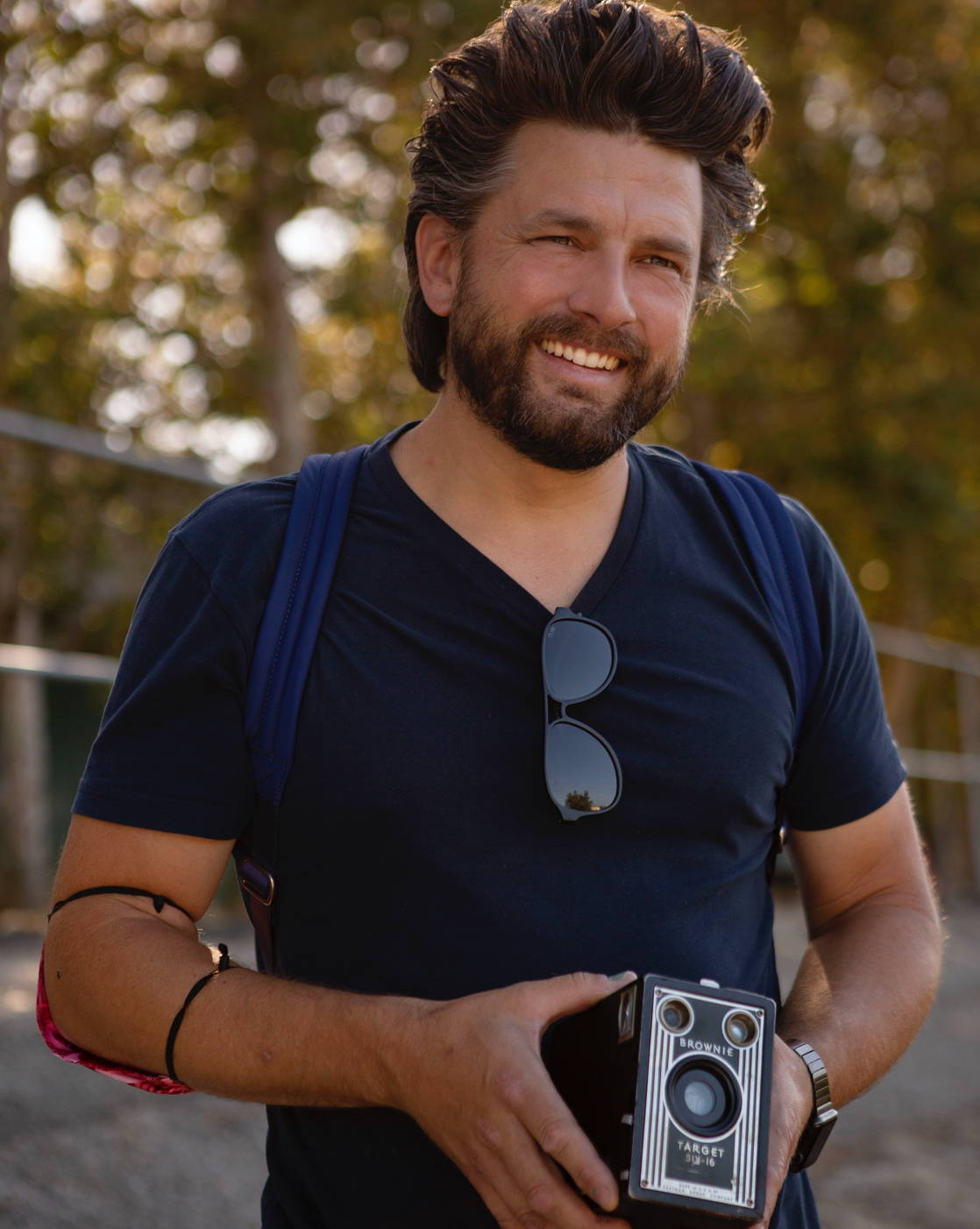 Talk about "on the go." Jac Cheairs's job as a cinematographer has taken him to some amazing places, from shooting underwater and on board Zero Gravity Flights, to locations like Ghana and California's Trona Pinnacles. He's worked with the likes of Robert De Niro, Johnny Depp and Naomi Campbell, filmed campaigns for Nike and Dior, and owns and runs the creative collaborative 3 Dog Pack alongside his wife, photographer and director Elizabeth Lippman. But his favorite gig? Being dad to his son, Wyatt, and daughter, Indiana.
Holly Thaggard – Founder, Supergoop!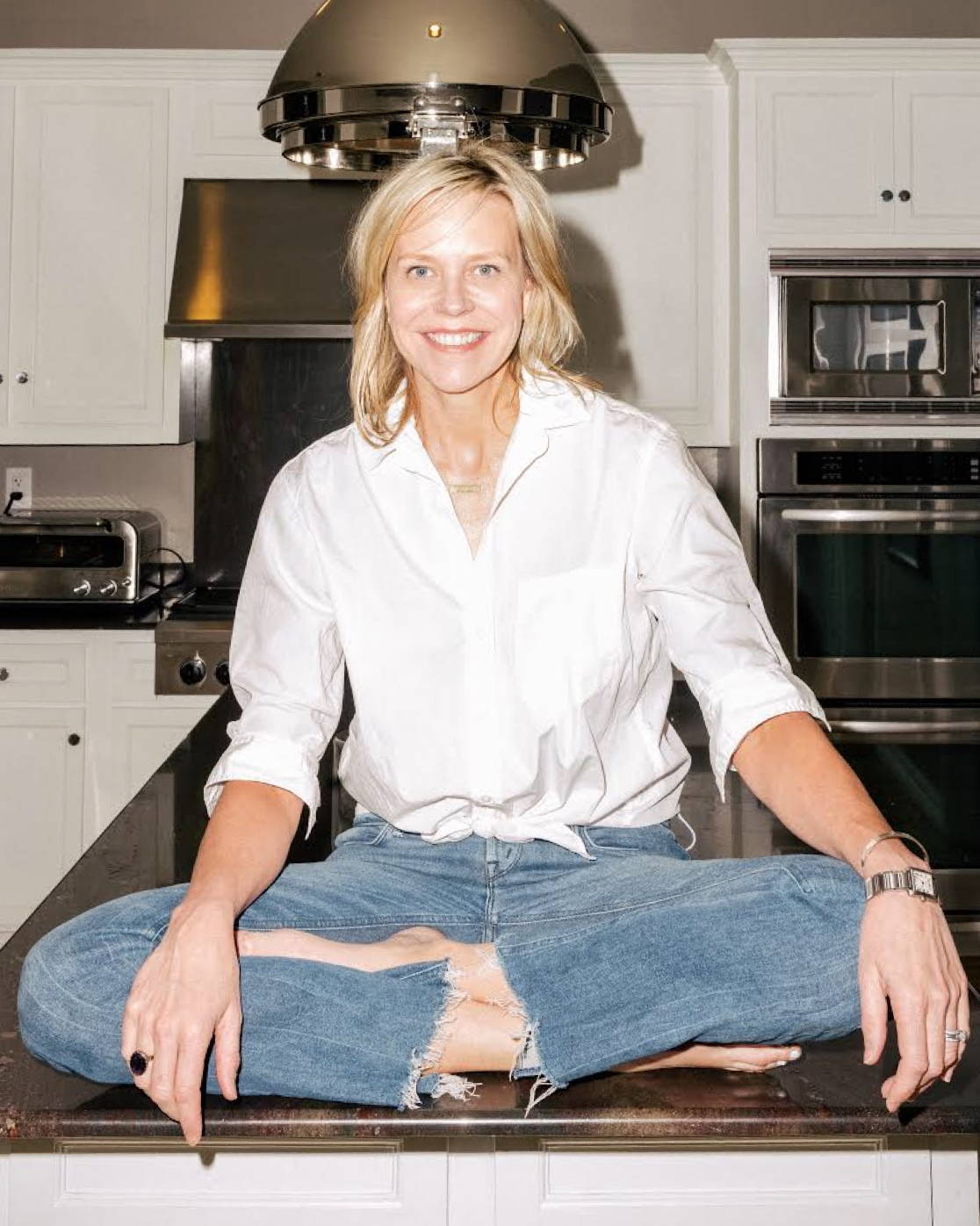 With a team that spans the country, from New York, to San Antonio, to LA, Supergoop!'s founder, Holly Thaggard, is no stranger to Zoom meetings and schedules that span time zones. Take a peek inside her day (and her MZ Wallace), and see how she gets it all done, from testing out the next great SPF product, to quality time with her kids.
Anya Kamara – Director of Development, Somerset Development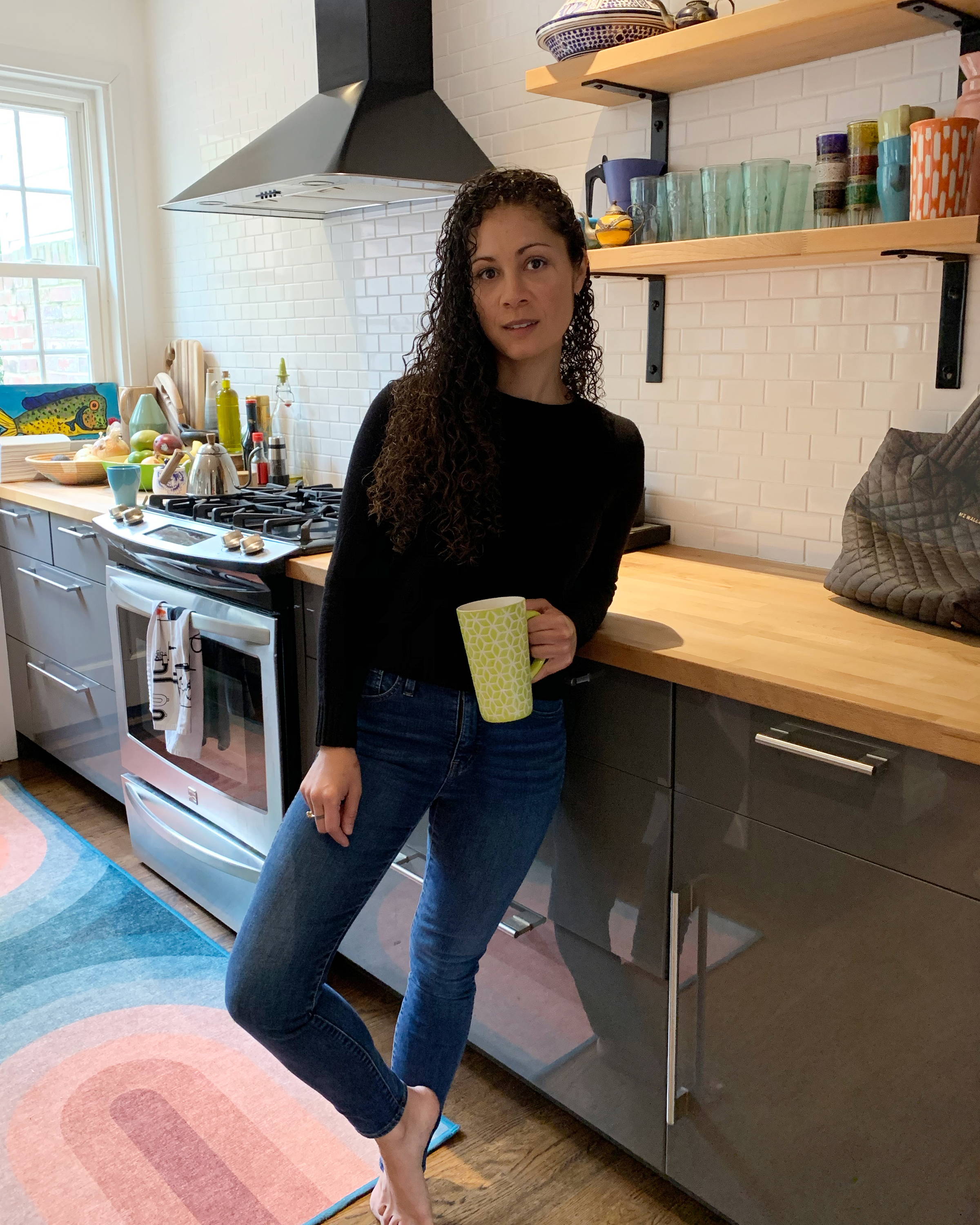 Normally, Anya's day is spent planning the revitalization of urban communities through her company's advancement and preservation of affordable housing and other properties. But recently, her focus on development has shifted closer to home — where she is currently overseeing virtual schooling for her two children and cultivating closer-than-ever family relationships, while still ensuring that her company is doing as much as possible for their tenants.
Liz Segran – Author & Staff Writer, Fast Company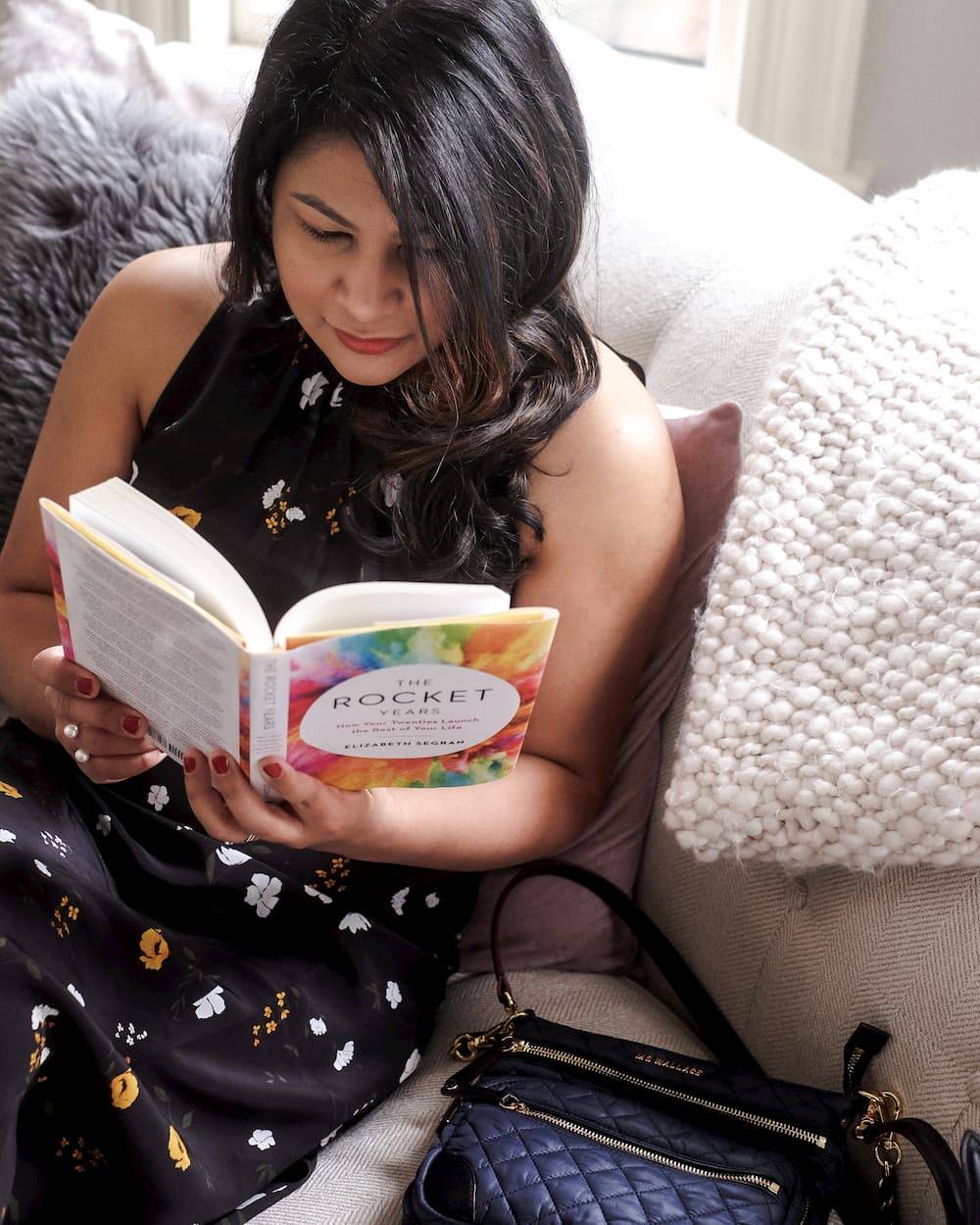 Liz Segran is one busy woman. She's the author of the recently debuted book,The Rocket Years: How Your Twenties Launch The Rest of Your Life. She's also a senior staff writer at Fast Company. Her work has appeared in The Atlantic, The Nation and Foreign Policy. Her command center of choice for accomplishing all of this? Her home office. See how she gets it all done, and steal some of her favorite tips for working (happily) from home.
Rachelle – Founder, Lingua Franca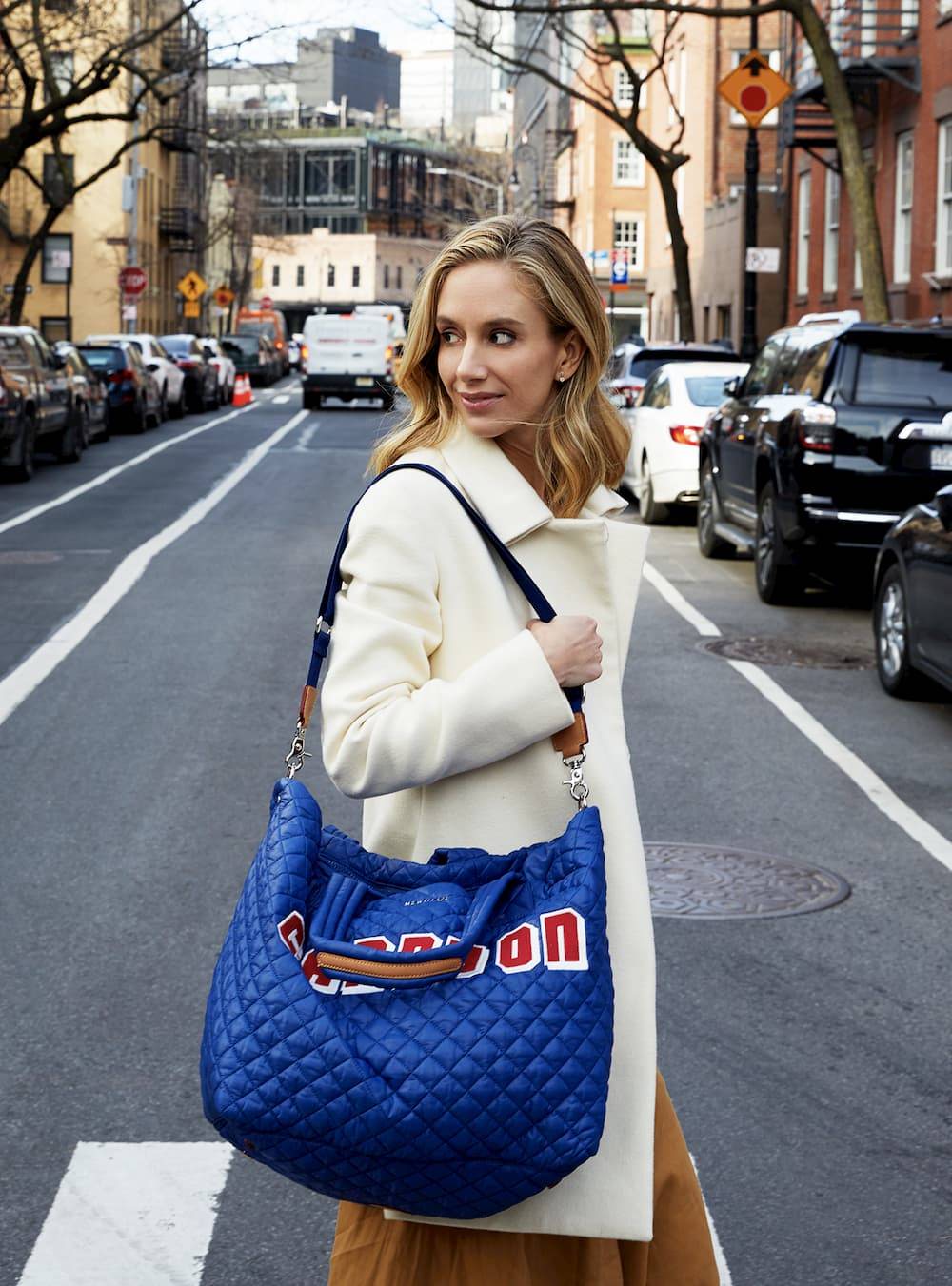 "I'm always in a million different places, and everything always feels a little scattered, so I'm so thankful for my MZ Wallace — it's the one thing I just have organized."
Valerie – Cofounder & Chief Creative Officer, La Ligne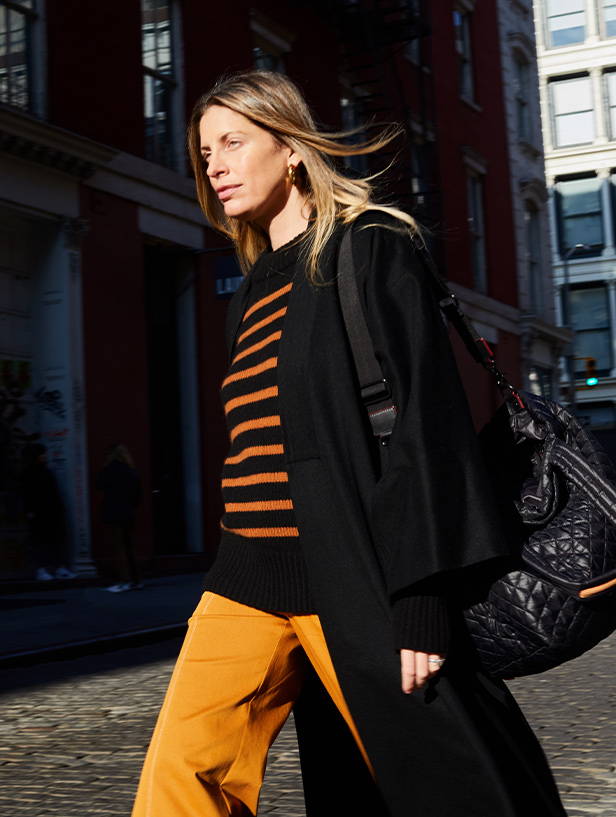 What do you do after achieving the ultimate sartorial goal of working for Vogue? You start your own (incredibly chic) collection, naturally. That's been the path for Valerie Macaulay, the cofounder and chief creative officer of La Ligne, a brand that has taken a seemingly simple concept — the stripe — and turned it into a form of self-expression that empowers women of all ages.
Max – Cofounder and COO, AYR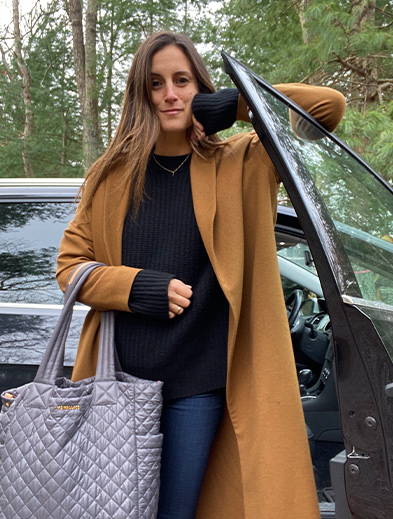 Public relations and marketing. Retail expansion and store operations. Customer service and interviews with Vogue. Early morning wake-ups and transcontinental flights. All in a day's work for Max Bonbrest, one of the founders of the the beloved NYC-based fashion label AYR (seriously, even Oprah is a fan). How does she manage to multitask her way through all of it? Read on to find out.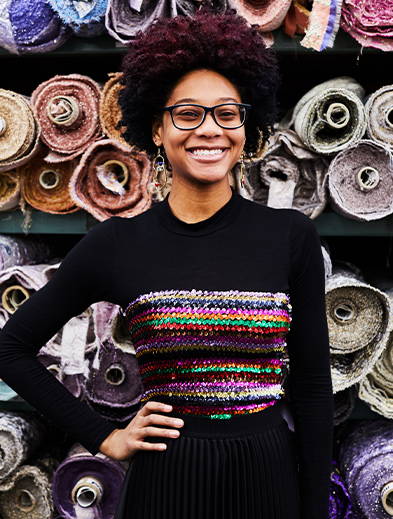 Being a student is hard work — the course load alone is a lot to juggle. But this multihyphenate (she's a student, designer, RA, stellar intern, community activist and bubble-tea enthusiast, amongst other things) keeps her schedule packed with more than just classes. See how Desiree carries her day — from late-night studio sessions to balancing school-work with work-work — and still finds time for the occasional Netflix binge.
Ashlee – Stylist, Designer, & Self-Love Enthusiast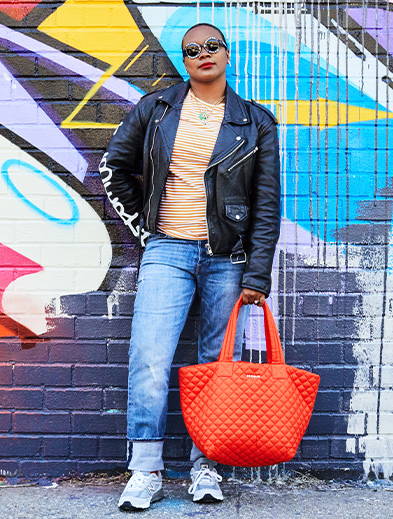 You've probably seen her work without even knowing it. Ashlee Muhammad is the powerhouse style consultant behind many of the iconic looks that emerge from 5001 Flavors, the famed Bronx-based studio that wardrobes everyone from musicians, to professional athletes, to, yes — even Beyoncé. In her spare time, she also co-hosts the Happy Ever Muhammad podcast, and is the creator of #BeEyeConic, a social movement advocating the importance of women's self-esteem. See how she fits it all into her day (and her Metro Tote).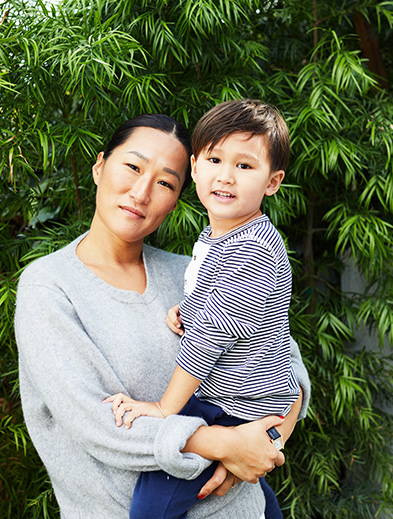 After years of working in high-end fashion in New York, Min Lee transferred her design expertise (and her life) to L.A. to start a family — and her own business. Finery, her design company, reimagines work uniforms, translating them into fashion statements for elite hotels, restaurants and other properties around the world (she counts the Viceroy in Dubai and the famed Parker Palm Springs among her esteemed, unequivocally cool clients). Here's how she manages it all, from manufacturing to motherhood.
Claire and Erica – Cofounders, Of a Kind